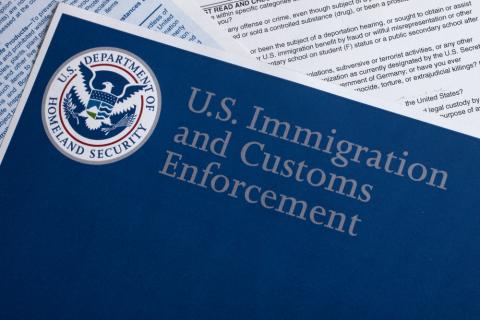 Six Immigration and Customs Enforcement agents detained 30-year-old Eliseo Jurado without warning Thursday, outside a Safeway store in Colorado. According to The Denver Post and Daily Camera [4], Jurado was picking up items for his 9-year-old stepson and 2-year-old son at the grocery store in Westminster, Colo., and was detained outside the store.
Jurado is the husband of Ingrid Encalada Latorre, who is currently in sanctuary at the Unitarian Universalist Church of Boulder. She has been in sanctuary since December 2016, first in Mountain View Friends Meeting in Denver, then in Foothills Unitarian Church in Fort Collins. Latorre recently moved to UUCB to be closer to family.
Encalada Latorre was born in Peru and came to the U.S. without documents when she was 17. In 2010, Latorre was issued a deportation order for possessing falsified identification papers — a felony conviction. [6]
An ICE officer told the Daily Camera that Jurado's detainment is not related to Encalada Latorre's immigration status or her taking sanctuary. But some, including Encalada Latorre and Janette Vizguerra, a prominent immigrant rights leader who was previously in sanctuary, believe that this is a tactic to put pressure on Latorre to leave sanctuary.
Jurado was born in Mexico and came to the U.S. without documents as a teenager. His father is a U.S. citizen and his mother is a permanent resident. He has three misdemeanor criminal convictions, and was the sole breadwinner for the family.
This detainment came on the same day that Ravi Ragbir, a nationally recognized immigrant rights leader and the executive director of the New Sanctuary Coalition of New York, was detained in a New York City ICE office, leading to protests and arrests.
Read more here [7].