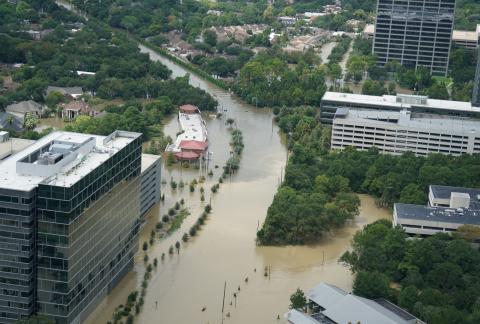 Humans are the primary cause of climate change, according to an extensive scientific report [4] published Nov. 3, in collaboration with more than a dozen federal agencies and approved by the White House.
The Earth has experienced its warmest period in the past 115 years, with global average temperatures increasing 1.8 degrees Fahrenheit, causing extreme temperatures and weather catastrophes, according to The New York Times [5]. Climate-induced disasters have cost the U.S. $1.1 trillion since 1980. The report states that such events may become commonplace.
The findings directly contradict the Trump administration's policies on climate change. The Environmental Protection Agency has removed mentions of climate change from their website [6], with Administrator Scott Pruitt denying that carbon dioxide is a primary contributor to global warming [7].
"It begs the question, where are members of the administration getting their information from? They're obviously not getting it from their own scientists," Philip B. Duffy, president of the Woods Hole Research Center, said.
According to The New York Times [5]:
In the United States, the report finds that every part of the country has been touched by warming, from droughts in the Southeast to flooding in the Midwest to a worrying rise in air and ground temperatures in Alaska, and conditions will continue to worsen.

"This assessment concludes, based on extensive evidence, that it is extremely likely that human activities, especially emissions of greenhouse gases, are the dominant cause of the observed warming since the mid-20th century. For the warming over the last century, there is no convincing alternative explanation supported by the extent of the observational evidence," the report states.
"This new report simply confirms what we already knew," Michael E. Mann, a professor of atmospheric science and the director of the Earth System Science Center at Penn State University, said. "Human-caused climate change isn't just a theory, it's reality ... the impacts of climate change are no longer subtle. They are upon us. That's the consensus of our best scientists, as laid bare by this latest report."
Read more here [5].