'It Was By the Grace of God': DACA Recipient Turned Missionary Shares His Story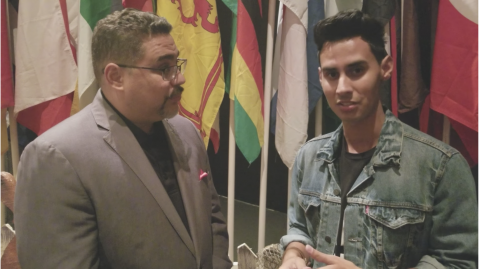 Rev. Gabriel Salguero, president of the National Latino Evangelical Coalition, is urging evangelicals to defend the Deferred Action for Childhood Arrivals program, which has given about 800,000 young immigrants protection from deportation.
Attorney General Jeff Sessions is set to announce the end of the program with a six-month delay, as people of faith, business leaders, Republican leaders, and more throughout the country oppose the move.
TAKE ACTION: Tell Congress to Save DACA and Support the Dream Act
Salguero spoke with Juan Garcia, an Assemblies of God Chi Alpha missionary and campus pastor at the University of South Florida. Garcia is also a DACA recipient.
"Evangelicals need to defend DACA," Salguero said. "... Open the door. Perhaps they're the next missionaries you're opening the door for."
Watch Garcia's story below: