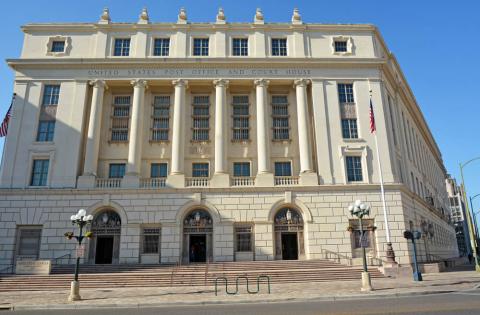 On June 30, the Texas Supreme Court ruled that same-sex marriages do not have a right to spousal benefits, reports the Austin American-Statesman [5].
The decision of the Texas Supreme Court, which consists entirely of Republican members, affects the legal status of same-sex marriages in Texas, and potentially defies the U.S. Supreme Court's 2015 affirmation of same-sex marriages.
The Texas Supreme Court's argument for their ruling in the case Jack Pidgeon and Larry Hicks v. Mayor Sylvester Turner and City of Houston [7] is that the U.S. Supreme Court's decision in Obergefell v. Hodges was not definitive on every legal issue of marriage, and thus states have a right to decide for themselves how to deal with each of those issues.
But Sarah Kate Ellis, the president of the LGBTQ advocacy group GLAAD, disagrees.
"The Texas Supreme Court's decision this morning is a warning shot to all LGBTQ Americans that the war on marriage equality is ever-evolving, and anti-LGBTQ activists will do anything possible to discriminate against our families," said [5] Ellis.
In 2013, when Annise Parker was the mayor of Houston, Parker granted Texas spousal benefits to same-sex couples who married in other states. However, a lawsuit combated her decision and resulted in a state district judge ruling that Parker's action defied the Texas Constitution — a ruling that the city of Houston appealed.
During the appeal, the U.S. Supreme Court ruled on same-sex marriages, causing the state district judge's decision to eventually become lifted. Opposition to Mayor Parker's action of granting spousal benefits to same-sex couples asked the Texas Supreme Court to hear their case — after the Texas Supreme Court refused to do so — and the Texas Supreme Court relented.
The Texas Supreme Court's June 30 ruling, in favor of the opposition, could be challenged soon in a Texas district court, the district court potentially ruling that it stands in alignment with the decision of its nation's highest court, not its state's.
Read more here [5].