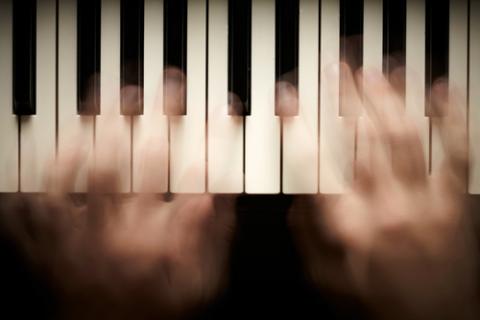 How is it possible that the creative life can feel simultaneously self-giving and narcissistic? On the one hand, the artist, or musician, or writer has a gift that not everyone has. And because paintings and songs and books give other people great joy – and might even change their lives — those gifts must be shared. But that means the artist herself must be shared, and that's the problem.
For the artist, self-expression is unavoidable – it is part of the job description. As a songwriter, my raw material is the world as I observe it. That's all I've got. The most realistic painter or sculptor still has to rely on his own vision. Even as a journalist, I have to draw upon my five senses, my own mind and my own experiences. Even as I tell someone else's story, it is in part my story. I can't tell your story without filtering it through my story; it's how we make sense of new information. I'm only human, after all.
But, what, then of the observation that rings true: that the artist is a mere conduit for some profound truth and beauty from beyond herself? As Archbishop of Canterbury Rowan Williams puts it [4]:
"Our creativity is most fully and freely expressed as humans when we, as artists, stand back and let be. … And that is the challenge, the agony at times, of real art, not the passion for self-expression, but something completely other than that, a passion that there be something that is itself."
Williams rightly calls this a "paradox" – not just because, as he says, this letting-be requires a lot of hard work but also because of another paradox he names: "that only by our completely not wanting to be God can the divine life take root in us."
To rejoice in not being God means to rejoice in being ourselves. To accept that we are not God is to accept our imperfection. In some of the best art – take Simon & Garfunkel's "The Sound of Silence" as a random example – that "something that is itself" is drawn from the well of introspection. "Hello, Darkness, my old friend" is a lyric expressing Paul Simon's own inner life, yet one that can likewise express the collective inner lives of billions of other people, past and present.
To name that darkness, to acknowledge its presence among us, is a step toward diminishing its power. It is to ask the question, what is beyond me? It is a step toward God. But to name the darkness is for the artist to walk naked before us – to admit the weakness we can't. As Williams said,
"There's a real transformative and revolutionary element here about that great act of self-dispossession which in the artist or in the fighter for justice allows truth, reality to come to light."
Sometimes this truth lies within us. Narcissism would be to distort it – to manipulate our own story in order to project some preferred self-image. This is a constant temptation. Self-giving might mean being honest about ourselves, so that others may be honest about themselves.
Jesse James DeConto spent 11 years as a newspaper reporter and editor with the Xenia (Ohio) Daily Gazette, thePortsmouth (N.H.) Herald and the News & Observer in Raleigh, N.C. He now works as a contributing editor for Prism magazine and a regular contributor to The Christian Century. He blogs at http://jessejamesdeconto.com [5].
Photo: Hands playing piano, © silver-john [6]| View Portfolio [6] / Shutterstock.com