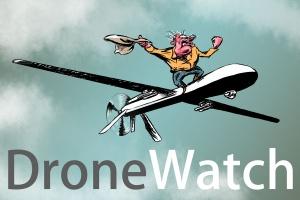 The New York Times reports that before the election, the Obama administration was working to develop rules and procedures [5] for killing by drone strikes. The impetus for the project was a concern that if Mitt Romney were to win the presidency, there was nothing in place to guide a new administration. Resolving internal disagreements also appears to be a goal, as The Times notes:
"Though publicly the administration presents a united front on the use of drones, behind the scenes there is longstanding tension. The Defense Department and the C.I.A. continue to press for greater latitude to carry out strikes; Justice Department and State Department officials, and the president's counterterrorism adviser, John O. Brennan, have argued for restraint, officials involved in the discussions say."
The Guardian adds that there already are rules [6] – known as international law.
"Human-rights groups and peace groups opposed to the CIA-operated targeted-killing programme, which remains officially classified, said the administration had already rejected international law in pursuing its drone operations.

"To say they are rewriting the rulebook implies that there isn't already a rulebook" said Jameel Jaffer, the director of the American Civil Liberties Union's Center for Democracy. "But what they are already doing is rejecting a rulebook – of international law – that has been in place since [the second world war]."
Also this weekend, the Washington Post reported that drones are also playing a role in the selection of a new CIA Director [7] to replace David Petraeus.
"As Obama approaches a second term with an unexpected opening for CIA director, agency officials are watching to see whether the president's pick signals even a modest adjustment in the main counterterrorism program he kept: the use of armed drones to kill suspected extremists. … The list of possible replacements is led by three CIA veterans who have all contributed to the agency's pronounced shift toward paramilitary operations. Obama's choice could determine whether the trajectory continues or begins to taper off."