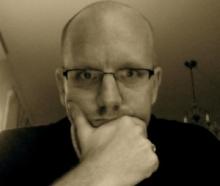 The "E Word" in Christianity is a funny thing.
In one respect, Evangelicals are self-identified, and therefore, self-defined. On the other, popular culture (particularly media) lays its own meaning on what it means to be Evangelical. In the latter context, the word inevitably translates to "Conservative Christian."
But I think this definition isn't fair. What's more, it's not accurate.
I'm a self-proclaimed "word nerd," so I tend to turn to etymology for help. The root meaning of "evangelical," at least as a paraphrase, means "to tell the good news."
Sufficiently vague, right? Depends on who you ask.