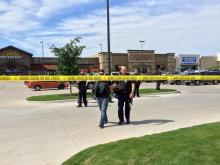 One of the biker gangs is called the "Bandidos." They originated in Texas during the 1960s. In 2013, federal law enforcement produced a national gang report that identified the Bandidos as one of the five most dangerous biker gang threats in the U.S.
And they have a theology and an anthropology that you should know about. They're summed up in one of their slogans:
God forgives. Bandidos don't.