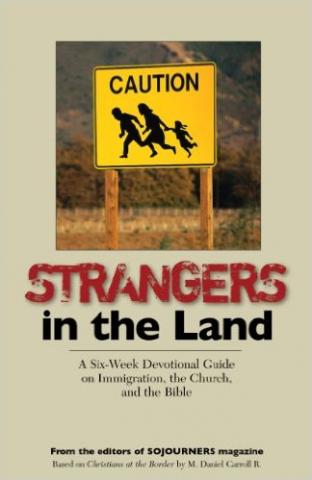 $5.99
A six-week devotional on immigration, the church, and the Bible.
Every Christian is an "undocumented foreigner"—in the world but not of it. How does this inform the church's voice in the contemporary battle over U.S. immigration laws? With Strangers in the Land, you'll never view immigration the same way again.
Based on Old Testament scholar M. Daniel Carroll R.'s transformative 2008 book Christians at the Border, this six-week devotional and study guide provides the reader a daily excerpt from Christians at the Border, a scripture on the same theme, a provocative question, and a prayer. Every seventh day is arranged for use with a small group, including a story-based group organizing model, worship suggestions, stimulating discussion questions, and action ideas.