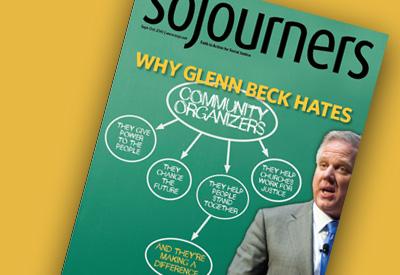 'I Did It for the Family'

LaToya Brown had decided by middle school that she was going to college. How, she wasn't sure.
She'd heard mixed reviews of the public high school in her town, Chambersburg, Pennsylvania, but knew her family didn't have the money for private school. Then a teacher told her about a scholarship program for students who were doing well academically, needed financial assistance, and would benefit from a private high school education. She applied and received a scholarship to a boarding school.
LaToya was raised from the age of 2 by her godmother and her godmother's mother. Her godmother was understandably nervous at the prospect of LaToya moving away for high school, but ultimately gave her assent. "She knew this was something she needed to let me do," says LaToya, "and what could come with having a good education and preparation for college."
Having grown up in small towns, LaToya wanted to go to a large university, but she ended up enrolling at Ursinus College, a small liberal arts school in Collegeville, Pennsylvania. It was a good choice, LaToya says, citing the tone set by a yearlong freshman course, the Common Intellectual Experience, in which small groups read and discussed a wide range of political, literary, and philosophical works. She credits learning about black liberation theology that year with adding social justice to the strong base of faith, service, and mutual care that she already had from her Pentecostal upbringing.
"In college I started to make the connection between my faith and living out my faith," she says. "What is my faith calling me to do to be an active citizen in this world, and to give back, and to carry out the teachings of Jesus?" Currently the executive intern at Sojourners, LaToya, 23, will begin studies at Yale Divinity School this fall.
She didn't necessarily feel different from classmates because she was a first-generation student. "I had some friends who had family who had gone to college and some who hadn't," she says. But she does credit it with "the motivation to not just get by but to take something away. I had friends who would do the bare minimum to get through. [I thought] 'No, this is an investment. I want to be a changed person when I leave here, not just a person who went through the motions.'"
LaToya's godmother and others in her family didn't go to college because finances were tight and the norm was that when you became an adult you went to work right away to help support the family."I feel guilty sometimes for having opportunities they didn't," LaToya says. "Although I understand times have changed and post-secondary education is vital now in a way it wasn't then."
Her family motivates LaToya. "There was no question that I would finish college," she says. "When I was very stressed out, I would think of my family and how much it meant to them. I wasn't just doing it for myself. When I graduated, I gave my diploma to my godmother. It's in our living room, framed. It was on behalf of her, my grandmother, and my dad and mom."

'I Wanted to Break the Cycle'

Cassie Bixler's parents, both factory workers, didn't push her to go to a four-year school. But they did tell her more than once, "You will not end up in a factory like us. This is not your life."
Cassie admits that as a teenager in the small town of Albertville, Minnesota, she was more concerned with escaping high school than where she'd go afterward. Many of her friends were planning on college, which was an influence on her. Still, she says, "I was on a track where I thought 'I'll just get a job and work,' or 'I'll go to community college.'" Her high school allowed seniors to take some of their classes at local colleges. She enjoyed the English course she took at a community college enough that it pushed her firmly toward a four-year track.
Many people discover social or political activism in college. Cassie was already active in the 2004 elections when she started at St. Cloud State University, having become interested in labor issues through conversations with her mother, a former union steward. She joined the College Democrats club and ended up active in student government throughout her college career.
The biggest challenge in getting a college degree was financial, a challenge that lingers in the form of heavy debt. "We did the FAFSA, we got all the loans we could get, but my parents made too much to get grants." But her parents had no money to spare. So Cassie relied on loans and work.
"I've been working since I was 14," she says. She kept working through college, more than 30 hours a week during the school year and full-time during summers. But she also wanted to do everything her friends were doing, such as studying abroad in Europe and Tanzania. "But I didn't do it in the right way," she admits. "I took out private loans. And I used credit cards."
Cassie, 26, notes a bit ruefully that she was a go-to person at her school for quotes when news outlets were doing stories on student debt.
"I made a lot of financial mistakes, but I learned from them," she says. "I would never take back those trips. They changed my life. And I understand what my education means to me, because I pay the bill, a big bill, every month." She doesn't know how much of her debt could have been avoided if she or her parents had known where to seek more financial advice and assistance.
Her parents, Cassie says, are proud of her for graduating and having a career (she is the advertising director at Sojourners), even though it means their only daughter lives far away. But Cassie sometimes feels caught between two worlds.
"My cousin just graduated from high school," she adds. "He's smart, he's good at science. But he's not planning on going to college, and that's hard for me. I want to tell him, 'You need to do this, and you won't necessarily see why at first.' I wanted to break the cycle, to show my family that we can do this."



'It Was a Dream Come True'

Jonathan Villafuerte definitely wasn't on a college track when he was in middle school. His parents, both immigrants, struggled to get by with no family in the U.S. and limited English. They moved often within the rougher neighborhoods of San Diego. There was alcoholism and abuse in his home. As Jonathan, now 23, puts it, "growing up wasn't the prettiest experience. By the time I reached high school I was very troubled and involving myself with negative activities."
Then a substitute teacher invited him to a program run by Reality Changers, a faith-based organization that helps inner-city youth make it to college. Latino tutors—students from the University of California San Diego—became role models for Jonathan. He developed a positive circle of friends in the program, kids from other inner-city high schools who also struggled with tough neighborhoods and few resources. His grades improved dramatically.
Reality Changers also arranged scholarships for their students to attend Christian summer camp and Academic Connections, a summer residential program at UCSD. At camp, he says, "I let God come into my life, and it really transformed me."
When Jonathan received an acceptance letter to Point Loma Nazarene University, a small Christian liberal arts college in San Diego, "it was a dream come true," he says. But he didn't know how he could afford it. Ultimately a private donor, moved by Jonathan's story, provided him with a scholarship.
The culture shock came on day one. "Both my parents had to work—they both had two jobs," Jonathan remembers. "So I drove myself to campus. All I took was a blanket and my clothes, because I thought that's all I needed." When he reached his dorm room, his five roommates were arriving with their whole families—parents, grandparents, siblings. "Not only that," he continues, "they have all this stuff—big-screen TVs, stereos, Xboxes—I never would imagine having at home, much less my dorm room." But Jonathan says that his roommates and other students at the predominately white campus welcomed him warmly. He poured himself into activities.
"There were times at first when I felt my story was stronger than my classmates'," he says. "But as people opened up, I realized everyone has to go through some sort of obstacle in their lives." At the same time he knows his story opened the eyes of students who had no idea "about life outside of pretty, middle-class neighborhoods."
"When people tell me that I've accomplished a lot and that I'm a very strong person going through everything I did, I tell them that I owe it all to God," Jonathan insists. "If I'd never opened my heart to God at that camp, I never would have gotten this far."
Jonathan graduated from Point Loma in 2009 and is dean of students at Reality Changers. He hopes to get a master's in counseling. "My high school counselor knew the rough group that I hung out with and so didn't pay much attention to me," Jonathan says. "To this day I'm not sure he knows that I went to college. That's why I want to work in a high school setting and focus on those kids who need an extra push to make it."
Julie Polter is an associate editor of Sojourners.