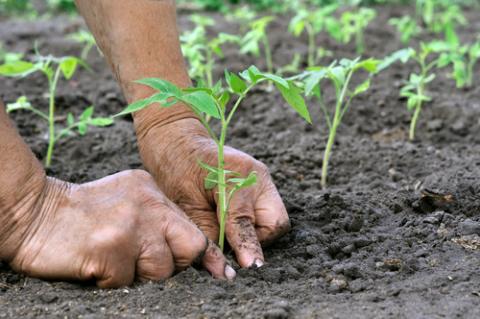 A FEW YEARS back, Sojourners editor-in-chief Jim Wallis and I did a talk together at Northwestern University. After the event, the line to see Jim was dozens of people long. They wanted him to sign their books, to offer encouragement on their new social justice projects, to meet their kids, to give pastoral advice on a problem they were having. Jim talked to each and every one of them, some for several minutes. It delayed our dinner by at least an hour.
As we were finally sitting down in the restaurant and tucking in to our salads, I asked Jim why he stayed for so long. Why not do what so many other public figures do—leave right after your part of the show is over?
"I am a preacher and a pastor," he answered. "An important part of my vocation is spending loving time with individuals. The period right after a public talk is an excellent opportunity to do that."
"Plus," he added, with a twinkle in his eye, "listening to other people's stories may be the best part of this work."
I just hit the 10-year mark of running Interfaith Youth Core, and the 15-year point of my first involvement with interfaith work. I haven't logged as many miles or given as many speeches as Jim, but my schedule tends in a similar direction. The image of him talking to all those young people after that event at Northwestern sticks in my mind every time I board an early flight or prepare for a day of workshops followed by a late-night keynote.
I want to think of my work in interfaith leadership as a vocation and a craft. Searching for the right stories to help people see faith as a bridge rather than a barrier; telling those stories in a way that inspires people; listening with compassion and care as people share their faith journeys; helping faculty members teach classes that introduce people to the theory and practice of interfaith relations; nurturing young people in their own interfaith leadership; helping college administrators shape campus ecologies that advance interfaith cooperation; showing people how to gently shift conversations away from divisive areas and toward shared values—this is the vocation and craft of interfaith leadership.
It requires great love and care, the same kind of attention that a master musician or a master carver or a great preacher pays to her work. Sometimes I fly through my schedule so fast that I zoom past the craft. That's not interfaith leadership—that's just going through the motions. I know it, and I know my audience senses it too. It leaves everyone empty.
There is a story about St. Francis of Assisi tending his garden. A man passes by, regards St. Francis for a moment, and decides to try to stump him. "What if I were to tell you that the world is going to end tonight; what would you do?" he asks.
St. Francis looks up and smiles and says, "I would continue to tend my garden."
May we all have work that absorbs us, that we feel is the most important thing we can be offering the world. And may we give it the love and care it deserves.
Eboo Patel, founder of the Interfaith Youth Core, writes about social justice from his perspective as a Muslim American. His latest book is Sacred Ground: Pluralism, Prejudice, and the Promise of America.
Image: Planting a seedling, yuris / Shutterstock.com