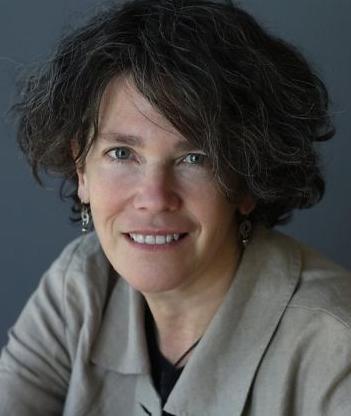 STANFORD UNIVERSITY anthropologist T.M. Luhrmann has managed to do what few other social scientists in academia dare do: explore how evangelical Christians relate with God.
In her latest book, When God Talks Back: Understanding the American Evangelical Relationship with God (Knopf), Luhrmann analyzes how evangelicals come to personally know God through prayer, communal support, and even "dates" with God. As part of her field research, she spent 10 years attending worship services, small groups, and events at Vineyard churches in Chicago and California. Known for their trendy, seeker-friendly, tear-inducing services and intimate Bible studies, the Vineyard is home to millions of evangelicals in the U.S. and around the world.
Without pitting reason (too much) against faith, Luhrmann applies psychological and anthropological understanding to evangelical Christian belief. Not bad for an outsider looking in. Sojourners assistant editor Elaina Ramsey spoke with Luhrmann in June.
Elaina Ramsey: What motivated you to study how evangelicals experience God?
T.M. Luhrmann: I've always been curious about how God became real for people. I knew that good, kind, wise people had different understandings of what was real, and that always fascinated me. While I was doing another research project, I was talking to this beach girl who told me that if I wanted to understand the God of her church, I should have a cup of coffee with him. I thought that was amazing. I decided then that I was going to figure out how people were able to experience God so vividly, so intimately, so dialogically.
Did you have any preconceived notions about how evangelicals relate with God?
I had the kind of naïve views that many people in the secular, liberal world have, which was that people weren't terribly thoughtful about their faith. I didn't think it was complicated and I didn't think about the experience of God as a relationship. What I found was that people, in fact, were often well-educated, sharp, and very thoughtful about faith. What I have been most humbled by in this research is how little we really understand about faith relationships and how different it is from person to person—how cognitively complicated it is.
And I was surprised by the thoughtfulness with which people made judgments about whether God was really speaking. Secular folks are horrified by the idea that God speaks to people. Depending on your politics, God talked with George Bush and we ended up in this war. But it seems that as God becomes a more active presence in the mind, it's not lost on people that they might make mistakes [in understanding]. In fact, I was impressed by how people handled that ... how the social community became involved in whether they heard God accurately. That's a very different way of thinking about what people mean when they say they heard God speak.
Tell me more about the "theory of mind" you described in your book.
The standard, middle-class, educated American model of the mind is that the mind is private—it's kind of walled off from the world. And often what is in the mind isn't so real. The church is teaching people to use their imagination to experience God and to take what is imagined seriously. Of course, the church is not teaching that God is imaginary. But in order to represent a conversation with God, you need to use your imagination. For an evangelical to experience God, that person has to think about their mind as not entirely private, but as being a place where you and God can meet and talk. You need to identify mental events that one might experience as just thoughts, as being the thoughts of God. So in these churches, people learn to use their imagination in specific ways—in ways that they are not regarding as make-believe. And so that's a big shift.
How does this kind of imagining God shape one's values?
Talking with God enables people to more readily take God's view of themselves: To see yourself not from the perspective of your own fearful, anxious, human-centered narcissism, but to see yourself from the perspective of a God with a purpose, with a plan; to see yourself from a more loving and compassionate perspective. That's a powerful molding of the moral imagination, because it shapes the way that people think of other human beings. But that kind of process does not imply a particular kind of value set. Often the values that follow from the practice of learning to hear and interact with God are not specific political commitments.
Were you personally changed by the experience of spending so much time in these Vineyard communities?
I don't think of myself as a Christian. I had these moments of joy, though, that I was comfortable attributing to being an experience of God. I think Christians, if they are lucky, work wisely with their experience of God. They develop this greater source of eternal comfort—the sense that somebody is walking with you in the way that you remember your mom and your mom's love when she's not present. I think I found a little bit of that.