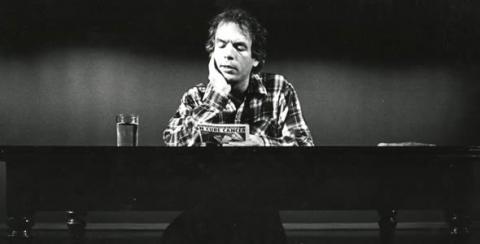 RECENT MOVIES have been dominated by a surprising theme: the exploration of gender through black goo in outer space, strippers in Florida, and a red-haired teenage rebel in mythical Scotland. Detours among British ex-pats in India in The Best Exotic Marigold Hotel, a genetically modified high school student in New York in The Amazing Spider-Man, and a scout troop on a coastal New England island in the fabulous Moonrise Kingdom added flavor to the mix. But it was the deceptively simplest of films that caused me to think most about what it means to be a human being, and how the fact of gender must be wrestled with, negotiated, and contested rather than assumed.
The wonderful thing about Pixar's Brave is how it negates the historic disempowerment of female fairy tale protagonists. This is a new kind of Disney princess: one who doesn't need a man to save her, nor homicidal violence to achieve victory; one who develops a healthy relationship with her mother; one, ultimately, who takes responsibility for her mistakes, integrating Snow White purity with Mulan's steel. It's also a physically beautiful movie, delightfully entertaining, and alive for adults and kids alike.
On the other hand, the world of Magic Mike, wherein Channing Tatum relives his earlier career as a bachelorette-party treat, is a film about lost men who play on stereotypical female desire for tips. The soulful yearning for intimate connection that Mike embodies is the most emotionally resonant part of a film otherwise of average interest.
Not much more interesting was the black goo of Prometheus, a magnificently terrible or terribly magnificent sci-fi epic that purports to ask profound questions about the nature of being and the origins of life, but really only mentions these themes without exploring them. It's notable merely for astonishing production design and action and Noomi Rapace's performance as a woman in peril. A central sequence of self-surgery is already notorious (rightly so: it's one of the most gripping scenes of female strength in cinema), but the film is too muddled to have a coherent philosophy about being human.
But the most profound questioning of gender and identity of this moment comes in the form of the smallest films. Steven Soderbergh's filmed monologues of actor-author Spalding Gray in Gray's Anatomy (1996) and the compendium film And Everything Is Going Fine (2010) record the public version of the inner life inhabited by a man trying to learn how to be a man: How to make peace with his torment; how to make up for his errors; how to be good. These 50 shades of Gray—both just out on Blu-ray and DVD—stand as a lesson and a warning that the makers of Prometheus should take to heart: Learn to take life seriously, but don't take yourself too seriously.
Gareth Higgins is a Sojourners contributing editor and executive director of the Wild Goose Festival. Originally from Northern Ireland, he lives in Durham, North Carolina.