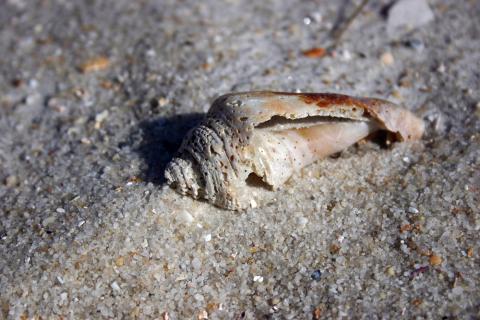 And fallen, fallen light renew!
—William Blake
Thou, this humid cloak at dusk, a blue
Air flattened, smoldering the same
Field for years. Oh, Thou—this hardened name
For You not joyously sprung, not grown to grace
Out of me: how to instill a tint
Of silver out from ash, a trace
Out, out from my cramped cell.
Renew our life, oh Thou! Wake, rise and glint
In me like extended wings slick with dew.
Be the pulse driven from a broken shell.
Robert Manaster's poetry has appeared in numerous publications. He lives in Champaign, Ill.
Image: Shell on the beach, Jerry Sharp / Shutterstock.com