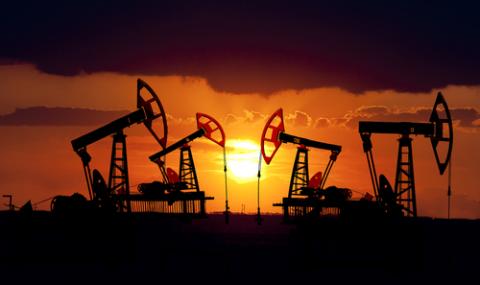 "LOTS OF COMPANIES do rotten things in the course of their business—pay terrible wages, make people work in sweatshops—and we pressure them to change those practices," says veteran anti-corporate-abuse leader Naomi Klein. "But these numbers make clear that with the fossil-fuel industry, wrecking the planet is their business model. It's what they do."
The numbers she's referring to are straightforward—they were first put forth in a report by a group of U.K. financial analysts a year ago, and they've now begun to seep into the debate about climate change. They show that if we have any hope of keeping the increase in global temperature below the 2 degree Celsius line (a goal so conservative that even the U.S. and Chinese governments have embraced it as their target), we can only emit 565 more gigatons of carbon dioxide. But the fossil-fuel industry, it turns out, has 2,795 gigatons worth of carbon in its inventory—that is, five times what it would take to run the Genesis creation story backwards.
In other words, this is not a case of "bad business practices." It's not like Apple paying bad wages or making workers use dangerous chemicals. Those are deplorable, and correctable—they're what the boycott or the shareholder resolution was invented for. That's how we've fought everything from grape growers to sweatshops.
But it's the underlying business model of the fossil-fuel industry that's the problem. They're making more money than any corporations in the planet's history, and they're doing it by altering the chemistry of the atmosphere. They're outlaws—not against the laws of the state (given their financial might they get to write those), but against the laws of physics. You can have a healthy fossil fuel industry or a healthy planet, but you can't have both.

ONE WAY TO fight their power is to stop using fossil fuel. Many of us have done our best—I'm writing this article with power from the solar panels on the roof. But you can't make the math of climate change balance out with that approach alone—not when the fossil-fuel companies use their riches to warp our democracy. They've made sure that the greatest special break ever given has stayed intact—alone among industries, they're allowed to pour their most dangerous waste into the atmosphere for free.
No, even more than weaning our own lives off coal and gas and oil, we've got to convert the system itself, so that renewable energy no longer faces an impossible uphill fight. We've got to break the power of the fossil-fuel industry.
So, beginning the day after the election, we're mounting a 20-cities-in-20-nights roadshow designed to spark a divestment movement as big and insistent as the one that helped bring down the apartheid regime in South Africa. It won't be easy—college trustees, pension fund boards, and church executives won't want to divest their fossil-fuel stocks, because they comprise such a large part of the economy.
But this will be the ultimate test of whether we're going to acquiesce to a future like the one we saw the trailer for this past summer: epic drought; global grain prices up 40 percent; unprecedented Arctic melt. It doesn't matter if you drive a Prius: If you, or the institution that you're a part of, makes money off the fossil- fuel industry, then you're implicated in that destruction. You're not loving your neighbors, not safeguarding creation. You're selling them down the river.
And if those institutions sell that stock, it will begin to pressure those companies, make them open to political compromise, slow the headlong rush toward destruction. Right now ExxonMobil spends $100 million a day trying to find more hydrocarbons to burn. That's the definition of irresponsible. And the definition of why we need to divest from coal and oil and gas. Now.

Bill McKibben, the Schumann Distinguished Scholar at Middlebury College in Vermont, is founder of 350.org.
Image: Oil field, Steshkin Yevgeniy / Shutterstock.com