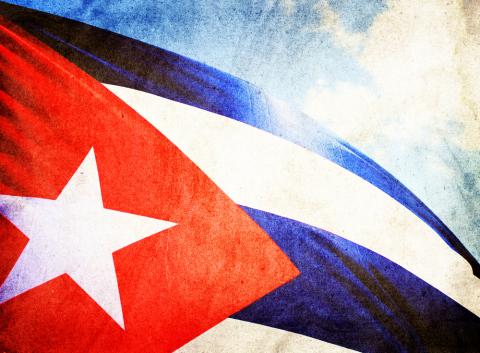 GROWING UP IN the Catholic Church in Cuba, Romy Aranguiz learned to perform acts of charity on limited resources—and to carefully seek out dialogue when the laws of the land seemed to run contrary to her moral compass, or to the government's own professed ideals.
"For me, the church is the best representation of civil society in Cuba. It was probably the only institution that kept a certain distance from the government when there was hardly an opposition," she said in a recent phone interview from her home in Massachusetts.
Now a medical doctor in the U.S., Aranguiz continues to implement those lessons, these days through Cuban Americans for Engagement (CAFE), a movement aimed at broadening U.S.-Cuba relations through citizen exchange, open trade, and diplomatic cooperation.
Like most of CAFE's founding members, Aranguiz is a Cuban Gen Xer who obtained her education on the island and migrated to the U.S. as an adult. She developed a penchant for blogging while pursuing a professional career and obtaining U.S. citizenship.
CAFE's members are focused on breaking the silence they experienced in communist Cuba—and the silence they encountered as new immigrants to the U.S., where the Cuban-American agenda was often set by older exiles with no interest in a U.S.-Cuba dialogue.
"I think CAFE is having a positive impact on previous generations of Cuban Americans and Latinos in the U.S., descendants from first migratory waves," says CAFE board member María Isabel Alfonso, a professor at St. Joseph's College in New York. "CAFE has come to fill a void, as it values diplomacy and engagement over a confrontational, Cold War mentality."
CAFE's members are ideologically and religiously diverse, but they do agree on the following:
The U.S. government should lift its five-decade trade embargo on Cuba.

The U.S. government should continue to ease restrictions for Americans requesting travel to the island.

The Cuban government should make it easier for Cubans to leave and, if they have emigrated, to visit their homeland.

The Cuban government should formally apologize to those it once deemed "counterrevolutionaries," such as gay and lesbian people and people of faith.
With those ideals in mind, last spring CAFE's founding meeting was held in Washington, D.C. There, members made their case to representatives in Congress, as well as to officials at the Cuban Interests Section (Cuba's unofficial embassy).
While CAFE's members are hesitant to take direct credit, recently there have been notable changes on both sides of the Strait of Florida. On Jan. 14, Cuba moved to grant safe return to most defectors and to allow Cuban citizens to travel abroad without government permission.
In the U.S., President Obama in his first term eased restrictions on Americans visiting and sending money to family members in Cuba. CAFE's members believe that may have helped him during the 2012 elections, when he came close to winning (or did win, according to one poll) the Cuban-American vote in Florida—gaining ground substantially over his 35 percent showing in 2008.
CAFE's members come from a generation of Cubans that reaped the benefits of Cuba's free health care and education but also suffered from the country's economic collapse, exacerbated by both the embargo and a lack of national productivity, Aranguiz explained.
"We have the experience of having lived in both places, we know very well how Cuban society works, and the majority of us have returned to visit," she said.
"I think we have an influence, especially those of us who are writing articles to try and push the boundaries a little further," noted Aranguiz. She would, she adds, like to see other Americans join the discussion.

Julienne Gage is a Washington-based journalist who studied in Cuba in 1998 and 1999 while obtaining a master's in cultural anthropology.
Image: Cuban flag waving in the wind, nadi555 / Shutterstock.com