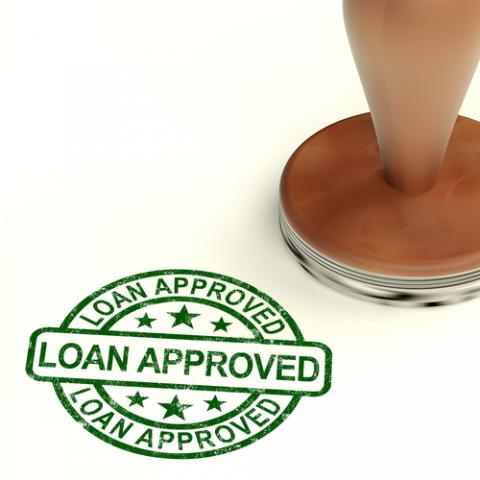 THE LOUISVILLE LOAN Club, which will open early this year at a storefront in a poor residential neighborhood in southwest Louisville, Ky., is a new economic justice ministry blessed and supported by Jeff Street Baptist Community at Liberty. The brainchild of members Susan Taylor and Andy Loving, it's a company that will make small loans designed to counter predatory payday lenders. Typical payday lenders offer short-term, unsecured loans at interest rates of up to 400 percent or more per year. Average loans are $250 to $500, but many borrowers are not able to pay back the principal and interest at the end of the first loan; instead, they become trapped in a cycle of loans and fees, eventually paying thousands of dollars.
The Louisville Loan Club will offer loans at an annual percentage rate of 18 percent—and offer a path to breaking the cycle. "Any of us can need a small loan at some point," says Taylor, who will oversee the day-to-day operations of the club. "Surely we can do better for each other than to throw someone in need of a small loan into the proverbial shark pool."
Loving and Taylor are modeling their enterprise in many ways on the Pittsburgh-based Grace Period, a church-started alternative check cashing and cash advance service with a five-year track record, Taylor says, of "offering small loans and helping people learn to save their own emergency funds. They built a model of compassion."
When someone comes to the Louisville Loan Club, they present identification and a bank statement. Club staff will then determine if they are a good fit for the club—that is, says Taylor, if there is "breathing room" in their finances to pay back the loan in installments. A repayment schedule is customized to the member's ability to pay and payday schedule. Each loan recipient is required to open a credit union account with club partner LouChem Federal Credit Union and to sign a 12-month contract.
"Money habits are difficult to change," says Taylor. Grace Period's experience is that a shift in habits occurs after seven to eight months of participation. So the business will create "incentives for members to stay in the club long enough" to alter their money routines. For example, if a member is paying back a loan with monthly payments of $50 over five months, they will continue to have $50 installments debited from their paycheck or checking account into the credit union account for the remaining seven months, thus establishing an emergency fund. "We want participants to save so they don't have to rely on loans," says Loving.
After the loan is paid, the credit union sends a positive credit report to credit reporting agencies, another welcome indication of financial health for club members.
While helping change a damaging financial system, the company will make a profit that will enable it to pay its employees a living wage and, in the future, open up other storefronts in financially depressed neighborhoods.
While Taylor and Loving see themselves as "co-instigators" of the Louisville Loan Club, they are clear that it is connected to the work of Jeff Street. "Jeff Street has been working against the injustices of payday lending for years through our involvement with CLOUT," says Taylor. "The Louisville Loan Club is a natural extension of Jeff Street's commitment to economic justice on this issue. [It] will be dependent not only on their prayers, volunteer time, and caring support, but also on their wisdom and experience to hold us accountable to truly benefit the people who come to the Loan Club."
—Beth Newberry
Image: Loan stamp, Stuart Miles / Shutterstock.com