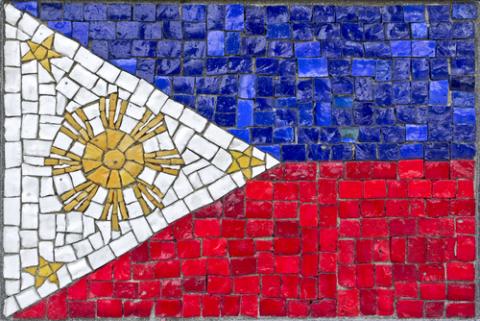 LAST OCTOBER, A historic breakthrough for peace took place in Mindanao. In this region in the southern Philippines, an armed conflict has persisted for more than four decades, killing 120,000 people and displacing millions. Now, after 15 years of peace negotiations between the government of the Philippines and the Moro Islamic Liberation Front, both sides have signed a framework peace agreement.
For generations, Moro (as traditionally Islamic ethnic groups are called here) and indigenous peoples in Mindanao have been politically, economically, and socially left out and marginalized in the Philippines. It is in this context—and the collective desire of the Moro people in Mindanao for self-governance—that both the armed conflict and the peace negotiations took place. The agreement signed in October outlines a pathway toward the establishment of a political entity, Bangsamoro, that will be autonomous, although not fully independent of the Philippines.
The framework agreement is a welcome consolidation of a long-term peace process that has encountered significant challenges, including periods of lackluster support from the international community and a less-than-successful 1996 peace agreement with the Moro National Liberation Front (from which the Moro Islamic Liberation Front is a breakaway group).
But what hasn't made headlines is how the Bangsamoro agreement is, crucially, born from a creative, powerful, and broad peace constituency—Muslim, Christian, and indigenous; grassroots, middle-range, and top-level—that built an environment in which negotiations could thrive and succeed. On-the-ground work has included peace education, interreligious dialogue, trauma healing, and security-sector reforms, plus work integrating peacemaking with economic development and connecting it to gender issues. Different initiatives have established and sustained "zones of peace," promoted good governance, strengthened local conflict resolution, and engaged youth. Much-needed support also came from the international community in technical expertise for the negotiations, and will be needed in financial assistance from donor agencies to help bring peace dividends.
In an important and groundbreaking innovation, the ceasefire that forms part of the agreement is being safeguarded not just by traditional armed peacekeeping contingents, but also by unarmed civil-society groups. Those helping to implement the civilian protection program of the peace process include the international group Nonviolent Peaceforce and the local Mindanao Peoples Caucus, the Mindanao Human Rights Action Center, and the Moslem Organization of Government Employees and Professionals. For such unarmed groups to have status as ceasefire monitors, alongside more traditional peacekeeping forces drawn from national militaries, can offer an example and inspiration to peace processes in conflicts elsewhere in the world.
In the wake of the historic signing, the main actors of the peace negotiations have resumed their difficult task of fleshing out the framework agreement, crafting the important annexes on power-sharing, wealth-sharing, and "normalization" (a concept that goes beyond disarmament to include sustainable livelihoods, professional civilian policing, and peaceful political participation).
Just as important as the official negotiations is the bundle of peace efforts being woven by different stakeholders in Mindanao. Local civil-society groups and grassroots communities have continued their creative support to the peace process: They have intensified their efforts to educate about the agreement, and they are planning to directly participate in the transitional processes which will shape Bangsamoro's legal, governmental, and economic form. A group of women is intent on bringing peace dividends—as large and as fast as possible—into the Bangsamoro area, spurring economic development led by women grassroots entrepreneurs. Indigenous peoples have started to publicly articulate their concern that their distinct identity be recognized within the proposed new political entity.
Mindanao's peace process efforts continue to unfold amid the feeling of peace—here and now.
Myla Leguro has worked for Catholic Relief Services on peace and development projects in Mindanao since 1991. She holds a master's degree from the Kroc Institute for International Peace Studies at the University of Notre Dame.
Image: Mosaic flag of the Philippines, SVLuma / Shutterstock.com