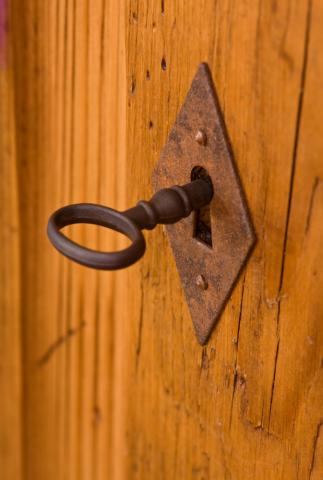 Early morning
before he unlocks the church gate
the rector kneels before
the gridiron fence surrounding the Cathedral,
not in prayer
but to collect empty wine bottles,
snack bags, and used condoms.
After shoving them into a bag
he turns the latch key and enters the churchyard
shutting it behind him.
The hollow, thunderous deadbolt
echoes through trees like the voices of
ancient saints.
The garden before him remains
a sunlit shrine
to the transfiguration of Christ,
and, when open to the public,
serves as a refuge for the homeless and despairing.
The rector walks briskly into the church kitchen,
dropping his bag into a corner,
then washes his hands in the sink.
The running water recalls
a chapel service he once attended
along the Maine seacoast,
his bare feet
sinking into the warm sand;
the reverend's words and hymn singing
merging with the ocean's ebb and flow like an orchestra.
He walks silently into the sanctuary
touching the bolted-down pews
until he reaches the sacred altar.
Lighting a votive candle,
he looks up to the glittering stained-glass tableau of the crucifixion.

Kneeling again,
he prays that his calm
will bring light to the everlasting question:
"How do we overcome our crisis of faith?"
Hours pass
while the glow cast upon the pulpit fades
with the sunset.
Suddenly he rises and
opens all the outer doors and gates
onto the overflowing humanity outside
and buries the gate keys inside his worn robe.

Leigh Donaldson is a member of the Cathedral of St. Luke in Portland, Maine. His book about the antebellum African-American press in the Northeast will be published by McFarlandin 2014.
Image: Key with lock, m6photo / Shutterstock.com