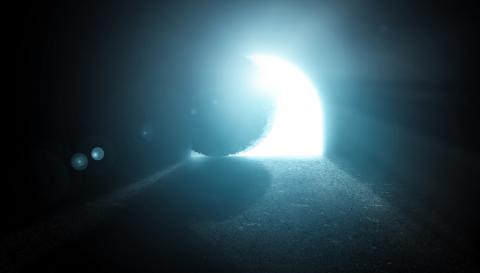 IN THE EARLY weeks of the Eastertide lectionary, there appears a series of texts from the third and fourth chapters of Acts ... Peter and John, on their way to temple prayers, heal a man begging at the beautiful gate. His joy begets a sermon from Peter on the resurrection, at the close of which the disciples are arrested and spend the night in jail. The next day in court they again testify boldly, refuse to comply with the court's order, and are released after calculated threats from the authorities. Their release prompts prayers of thanksgiving in the community.
It shouldn't be, but always is, a surprise that healing in the New Testament is cause for political trouble. It is for Jesus. His healings are carefully surveilled; they are the topic of elaborate "grand jury" investigations (John 9). More than eyebrows are raised; they conjure conflict and plottings against him. In John, it is the raising of Lazarus—the ultimate in healing miracles—that finally precipitates Jesus' arrest.
Why so? You'd almost be led to suspect that political authority rules by brokenness, infirmity, blindness, division, and by death itself. Authority over death would be an affront to any such rule.
Bill Wylie-Kellermann was a United Methodist pastor in Detroit and a Sojourners contributing editor when this article appeared.
Image: The stone being rolled away from the tomb, Cardens Design / Shutterstock.com