Rev. Ryan M. Eller is the Campaign Director for Define American. Eller lives with his wife Rev. Laura Barclay in Louisville, Ky.
Posts By This Author
Time To Join the Movement
01-23-2014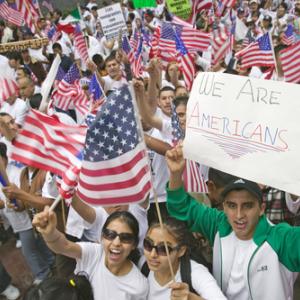 I'm a white southerner, ordained Baptist, and have built a career over the past decade working on a broad spectrum of projects in the civic sector. In that time I've been blessed to lead and work on some of the most prominent issues of social change throughout the globe. Whether it was working on funding for our veterans, organs for kids who need transplants, better schools and public transit, justice for Trayvon Martin, freedom for the Wilmington 10, or on political campaigns — I've had the opportunity to help grow and lead some of our nation's largest and most vital organizations. Now, inspired by those in our generation who choose to dream instead of choosing despair, I've stepped out on faith to join the immigration reform movement. I hope you'll pledge to join it as well.