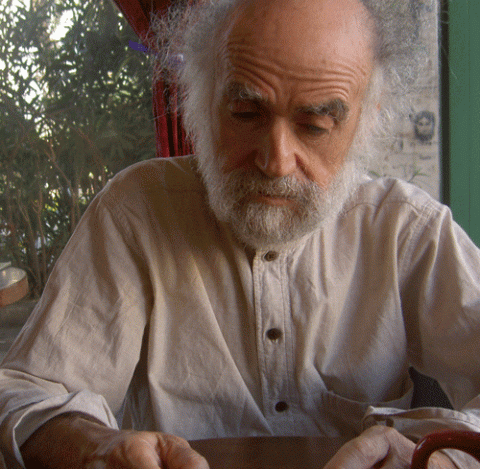 Robert Hirschfield is a New York City-based freelance writer.
Posts By This Author
Lyrics and Litanies
05-03-2016
The poetry of Parneshia Jones bears witness to the past and the present.
We are the long grass and anxious wind,
the generations, speaking softly, between
the lines of history.
IN THE POEMS OF PARNESHIA JONES, 35, the lines of black history that angled north from the Deep South after the First World War empty into the bruised and tender histories of family and community.
The lines above are from "Legacy," one of the poems from her first collection, Vessel (Milkweed Editions), dedicated to Evanston, Ill., Jones' hometown, and the home of Shorefront, the organization that documents black lives on the North Shore of Chicago.
"I had a lot of storytellers around me growing up," Jones tells Sojourners. "My grandmother was a storyteller, my grandpop was a storyteller. I was always the youngest of the group, so I was trained to listen. When you listen to everyone else, you carve out a space to listen to yourself. Young poets should listen more to their families, to the voices they heard growing up."
The poet says she was raised in her grandfather's juke joint. He migrated north from Mississippi. Her first dog came from Gypsies who hung out outside his clubs.
Jones' voice, even when banked by the din of a mid-Manhattan restaurant, is soft, leisurely. Telling her story, she will not be hurried. Her story begins with a portentous name, the spawn of chance.
The Living and the Unforgotten
08-11-2015
Tuvia Ruebner is one of Israel's poets of witness.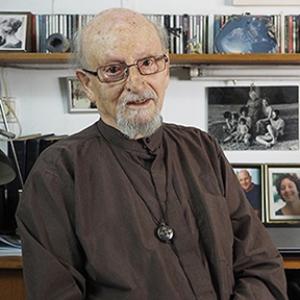 TUVIA RUEBNER HAS earned the lament he wrote for King David, Israel's better-known sorrow bearer. The poet came into the world 91 years ago in Pressburg-Bratislava, Slovakia, under Nazism's shadow. It is a shadow he managed to separate himself from physically, but which sticks to him philosophically and is at the core of his poetry. The parched sound of random loss is the root sound in many of his poems. The spawn of an unimaginable yesterday, Tuvia Ruebner is more than anything a poet of today.
His parents, his grandparents, and his little sister Litzi all perished at Auschwitz in 1942, a year after he immigrated to British Mandate Palestine. Forty years after their deaths, Ruebner's first son, Moran, was sent to fight in Israel's first Lebanese war. Moran left for South America the following year, estranged from his country and its wars, and after a few letters, was never heard from again.
In Ruebner's poem "[My father was murdered]," one by one he enumerates his losses:
Redemptive Verses
01-06-2015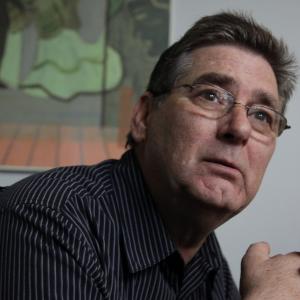 Poet and Vietnam vet Bruce Weigl writes of war and reconciliation.
Protest and Praise
04-03-2014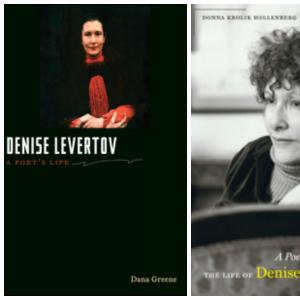 Denise Levertov: A Poet's Life. University of Illinois Press.
A Poet's Revolution: The Life of Denise Levertov. University of California Press.
A Spirituality of Solitude
02-04-2014
Marking the centennial of pacifist poet William Stafford
God 'Beneath the Ordinary'
12-12-2013
The rabbi recognized poetry as November's calling and inveighed against his betrayal of it.
Homeless, Not Helpless
11-02-2012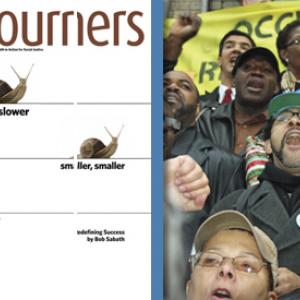 In New York City, an activist group of homeless and formerly homeless people challenges the powers that be.
Prayer, Poetry, Politics
01-01-2012
Orange Alert: Essays on Poetry, Art, and the Architecture of Silence. And, Fasting For Ramadan: Notes from a Spiritual Practice.
American Spring?
12-01-2011
Finding connections between the past, present, and future at Occupy Wall Street.
Books by Meena Alexander
03-01-2010
Here is a list of books written by Meena Alexander. This list is by no means exhaustive.