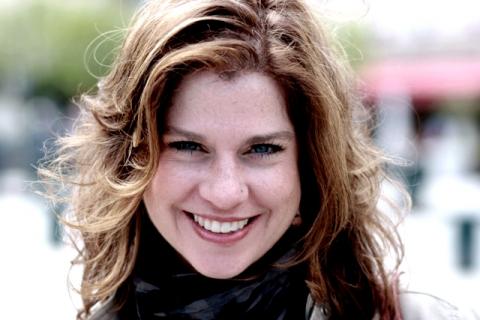 Rev. Amy Gopp responds to her calling to the work of Christ by serving as a global activist and peacemaker — one who through dynamic preaching and creative teaching urges God's people to engage in compassionate service that imbues hope and empowerment for all. An ordained minister of the Christian Church (Disciples of Christ), Gopp currently serves as the Executive Director for Week of Compassion, the relief, refugee, and development mission fund of the Disciples church. Amy is the author of numerous articles and is a consistent contributor to ecumenical publications. She is also co-editor of Split Ticket: Independent Faith in a Time of Partisan Politics and the forthcoming Help and Hope: Disaster Preparedness and Response Tools for Congregations. She serves on the board of directors of IMA World Health and is a founding member of the We Will Speak Out U.S. campaign to end sexual and gender-based violence.
Posts By This Author
If We Cut VAWA, Domestic Violence Responders Can't Do Their Jobs
, 02-07-2017
"If you take one city alone, like Dallas — without including the surrounding areas — in any given month anywhere from 639 to 1199 people are turned away from emergency services because we don't have enough funding now," Sim said.
"Imagine how much worse it would be if we lose funding from VAWA in the future. Right now we still can't do enough and that is with VAWA funding. Our crisis partner support will be impacted severely and I fear we would see shelters close."
How Long, O Lord?
09-10-2013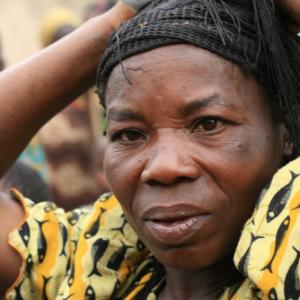 I can still see in my mind's eye the vibrantly colored wraps draping the hundreds of displaced women I met at Joborona Camp in Northern Sudan. The stories they told, of blazing huts in Southern Sudan and their men burning alive inside; of their boys forced to fight and kill at ages as young as six or seven; and of their girls taken and forced into sexual slavery seemed impossible to be true. Yet I heard them again and again.
And if these stories weren't horrific enough, it was the stories the women chose not to share that haunt me the most. Their empty eyes and void expressions told me all I needed to know.
I know empty eyes. I have gazed into them in Bosnia and Croatia. I remember Rwanda, Sierra Leone, and Liberia. I have witnessed them in the Democratic Republic of the Congo — where it is believed that one million girls and women have stories to tell of the gender-based violence they have endured. I have been confronted by the eyes of our sisters from Darfur, who risk their dignity, their bodies, and in some cases their very lives by leaving their refugee camps to collect firewood for their small cooking stoves (those who are lucky enough to have one). It is in the bush, often, that they are victims of sexual and gender-based violence. These are the countless women who risk being raped so their children can eat.