Philip A. Cunningham is professor of theology and director of the Institute for Jewish-Catholic Relations at Saint Joseph's University in Philadelphia.
Posts By This Author
The Problem with Daniel Pearl's Mormon Baptism
03-04-2012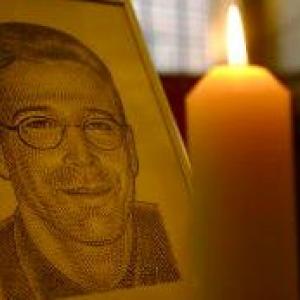 A simmering interreligious controversy resurfaced recently with the news that the Church of Jesus Christ of Latter-day Saints had posthumously ``baptized'' a number of deceased Jews, including Daniel Pearl, Anne Frank, the parents of Nazi hunter Simon Wiesenthal, and evidently an unknown number of others.
The case of Mr. Pearl is particularly revealing, and holds important questions for Americans' ongoing experiment in religious pluralism.
Pearl, while on assignment for The Wall Street Journal, was beheaded in 2002 by a radical Pakistani group connected to al-Qaida. Moments before his death, he declared: ``My father is Jewish, my mother is Jewish, I am Jewish. My family follows Judaism.''