Director of Foundation Relations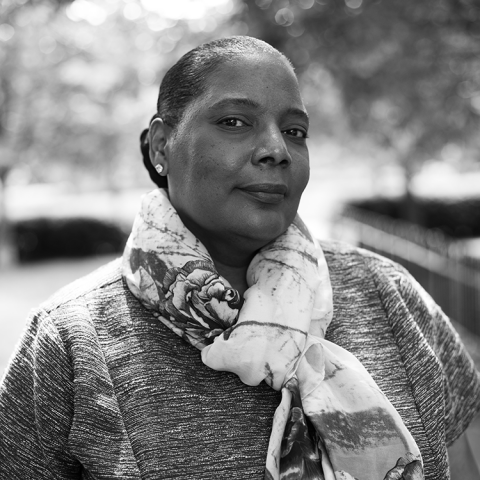 Bringing more than 20 years of successful fundraising experience to the director of foundation relations position at Sojourners, Michele B. Morgan, MNPL, focuses on fostering a culture of philanthropy throughout organizations by designing and implementing foundation fundraising strategies that maintain sustainable donor relationships. Michele places special attention on keeping fundraising efforts consistent with current giving trends that align donor interests with mission focus.
Michele has extensive experience in West Africa, including establishing the first fundraising program for Habitat for Humanity International's work in Ghana, where she consistently surpassed revenue goals and built a culturally specific fundraising infrastructure. Michele worked in international development with the U.S. Peace Corps in the West African nations of Liberia and Togo, as well as with stateside organizations such as Conservation International, World Concern, Children's Home Society of Washington, National CASA Association, and The Ellington Fund.
Michele holds a bachelor's degree in biology from Delaware Valley University, a master's degree in nonprofit leadership from Seattle University, and certification in fund raising management from the Lilly Family School of Philanthropy at Indiana University – Purdue University Indianapolis.
Living in beautiful Old Town Alexandria, Va., Michele enjoys spending time in prayer and meditation, vegan cooking, international travel, and listening to soul-soaring music each and every day.