Posts By This Author
Producer Priest Navigates Hollywood in A Collar
04-09-2013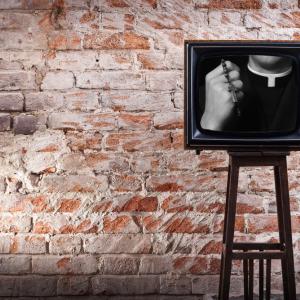 LOS ANGELES — No sooner had Eric Andrews arrived on the set of The Lost Valentine, a 2011 Hallmark Channel movie starring Jennifer Love Hewitt and Betty White, when his neckwear attracted attention.
"People are looking at me, and trying to figure out who I was," he said. "One of the actors came up and said, 'Now, are you an extra for the wedding scene that is being shot?'"
But the Roman collar was no prop.
Andrews' credentials as an ordained Roman Catholic priest and Hollywood producer make him a rarity in both religious and entertainment circles. The 48-year-old describes himself as too liberal for most priests and too conservative for most agents.