Matthew S. Rindge is an associate professor of religious studies at Gonzaga University. He is currently writing "Cinematic Parables: Subverting the Religion of the American Dream."
Posts By This Author
Understanding the Faith of Cathy McMorris Rodgers
02-03-2014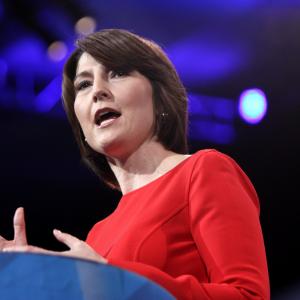 The Republican response to President Obama's State of the Union speech introduced many Americans to Rep. Cathy McMorris Rodgers. While those of us in Spokane are already familiar with our congresswoman, little is known about her alma mater, Pensacola Christian College.
Study of the Bible is a major concern at PCC, and every student is required to take Bible courses. The treatment of the Bible at PCC is somewhat extreme. The Florida school has a particular (and peculiar) attachment to the King James Version (published in 1611), noting on its website, "it is our practice to use only the Authorized Version [KJV] in the pulpit and in classroom instruction."
A brief introduction to PCC might help illuminate some of the formative ideas that have shaped the faith and religious views of this rising star within the GOP.