Digital Mobilizing and President's Office Assistant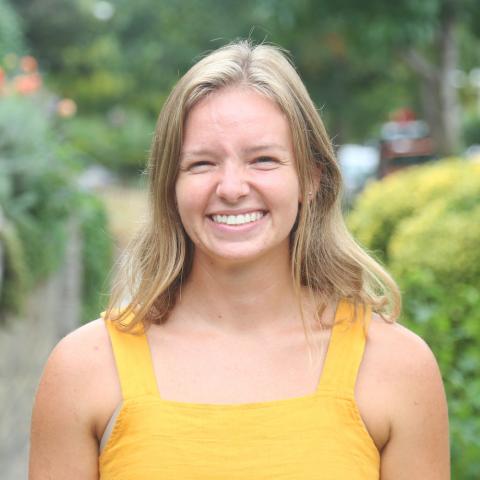 Leslie Williston (she/her) is this year's digital mobilizing and president's office assistant. She graduated from Southwest Minnesota State University in 2020 with a bachelor's degree in community psychology and health promotion. Since graduating, she has participated in an AmeriCorps program and worked at a nonprofit in Minnesota.
She found a copy of Sojourners magazine while shopping in a local bookstore and has been following the organization ever since. She was drawn to the Sojourner's Fellowship Program because her passions intersect with the mission and values of the organization, and she hopes to pursue a career within the realm of social change. Her interests lie most in environmental and climate issues and their intersection with other justice issues. She is excited to integrate her passions within her work and to be able to serve a few different departments within the organization.
Outside of work, Leslie enjoys spending time outdoors in the sunshine but equally loves being stuck inside on a rainy day with a good book. She is an avid runner, a bicycle commuter, a long walker, and big chatter who never seems to run out of questions. In the pandemic, she has discovered the simple joys of exploring state parks, doing crossword puzzles, and eating ridiculous amounts of cookie dough and ice cream.