Director of Individual GIving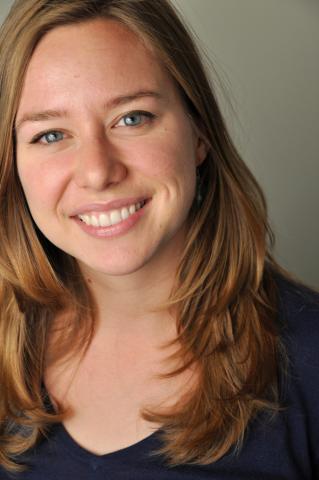 I joined the Sojourners team in July 2009 after graduating from St. Olaf College in Northfield, Minnesota with a degree in English and a concentration in Women's Studies. My broad interests led me to work in a variety of settings during the summers of my college years: a Native American reservation, a coffeehouse, a women's shelter in rural Minnesota, a legal clinic for tenants facing eviction, and most recently, ELCA World Hunger & Disaster Relief in Chicago. After graduating, I journeyed to Antarctica to work in the kitchen on a research base called McMurdo Station ...one of the few places in the world where scrubbing dishes earns you the title "Science Support."
I'm originally from Red Wing, Minnesota - proud home of both Red Wing Pottery, Red Wing Shoes, and the sharpest meander in the Mississippi River. A midwestern gal to the core, I love spending time with my family, getting dirt under my fingernails, going on picnics, and riding my old beach-cruiser style bike around D.C.
Posts By This Author
Welcome to the Gratitude Blog!
08-24-2011
We in the Development department at Sojourners are so excited to roll out our brand new Gratitude blog, a space where we can share our successes with you and give thanks for your gifts that make our work possible.