Director of Individual Giving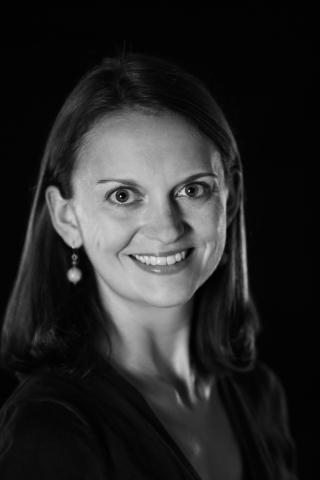 Katie Chatelaine-Samsen began her life somewhere south of Lake Wobegon in the Land of 10,000 Lakes. While her hometown was not known for strong women, good-looking men, and above-average children, it did fulfill many of the other great Minnesotan stereotypes, such as being home to six different Lutheran churches that all hosted potlucks on various occasions. (Katie has a great recipe for Jell-O salad, by the way!)
Katie received her bachelor's degree from St. Olaf College, where she studied political science and religion and played violin in the St. Olaf Orchestra. After holding a Bible in one hand and a newspaper in the other throughout her college career, she discerned a call to ministry and decided to attend Princeton Theological Seminary, where she received her master of divinity degree. Her seminary experiences took her from working for immigration reform with a Holy Spirit-infused church in New Jersey to a small, remote Lutheran "un-intentional" community in the Cascades to hospital beds in the NICU and OB units of a hospital in Minneapolis.
Katie is passionate about re-envisioning what it means to "do church" in whatever place she calls home. She is inspired by her Church of the Saviour worshipping community, Festival Church, where she plays violin and preaches on occasion.
Katie lives with her husband Chris in Washington, D.C. A competitive runner, Katie enjoys discovering new running routes that take her everywhere from Rock Creek Park and the monuments to across the Maryland/Virginia border. When she is not training for her next marathon, Katie can often be found exploring D.C. on bike with her husband, climbing mountains, listening to esoteric music, relaxing with a good book and a cup of tea, or trying out a new recipe to fuel her athletic endeavors.
Posts By This Author
It's Been a Whirlwind of World-Changing Work
12-06-2013
In the short three months that I have been at Sojourners as the director of individual giving, I've been humbled and inspired by the countless social justice activists who make up our community. In these three months, I have witnessed activism for immigration reform, a vigil for those most affected by congressional dysfunction, organizing for climate change, a prophetic stand for racial justice, the launching of a new campaign to empower women and girls, and much more.
#GivingTuesday -- A Day to Give Back
12-03-2013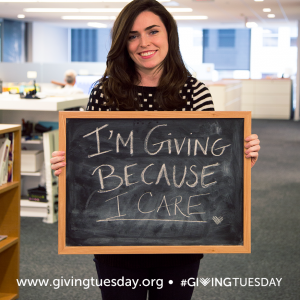 "Gray" Thursday, Black Friday, Small Business Saturday, Cyber Monday — and Giving Tuesday? For the second year in a row, nonprofits, businesses, and individuals are coming together to create a national day of giving on the Tuesday after Thanksgiving.
Why a national day of giving? Last year, New York's 92nd Street Y, with the support of the United Nations Foundation, catalyzed the idea of adding a national day of giving to kick off the holiday giving season. The goal was to drive donations of time, money, or services to charities with the same enthusiasm that shoppers have on the shopping days surrounding Thanksgiving.