Jerome Socolovsky is Editor-in-Chief of RNS.
Posts By This Author
The Most Important Religion Stories of 2015
12-28-2015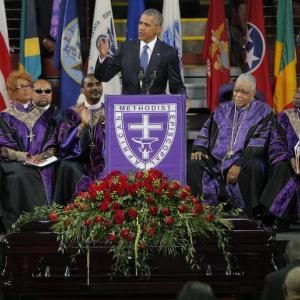 Religion inspired countless other acts of forgiveness, mercy, and hope this year. But religion — or perversions of it, some would say — also inspired horrific violence: the "faith-based" cleansing of ancient lands, and bombings and shootings motivated by scriptural justifications. It was a year also of religious-inspired activism, seen perhaps most prominently in a pope who advocated for the poor and for a solution to climate change. Here is an overview of some of the most consequential religion stories of the past year, with thoughts on what to look forward to 2016.