Posts By This Author
Black Friday: The Anti-Thanksgiving
11-25-2011
Today is Black Friday, the unofficial holiday immediately following Thanksgiving. Today, businesses open very early, offering reduced prices on all manner of consumer items. Customers are encouraged to flood the aisles in search of a good deal on all kinds of things - from DVDs to appliances - but, above all, electronics.
Black Friday apparently got its start back in the late Sixties, but it came into increasing prominance in the last decade, as the economy deflated and retailers became ever more desperate to sell their wares. In the past, stores would open around 6:00am; in recent years, however, this has not been considered early enough. The retail industry has been involved in an arms race, vying to see who could open the earliest. This year, a number of big box stores opened at midnight. Walmart, not to be beaten, decided to start their sale prices at 10:00pm on Thanksgiving Day.
This new move to open at midnight or earlier on the evening of Thanksgiving has elicited a response from some quarters. Some folks, perceiving that Thanksgiving is under attack by out-of-control consumerism, have
started campaigns
to resist this trend. Many are aware of the burden that this pseudo-holiday places on low-level workers: If stores open their doors at midnight, workers have to show up much earlier than that,
depriving them of sleep
, and the chance to enjoy the evening of Thanksgiving with their families. Black Friday, and its recent escalation, is squeezing out one of the few annual sabbaths that the working class could once count on.
Yet, even if Black Friday were not so terrible for working families, and even if it did not threaten to steamroll Thanksgiving under the weight of Christmas-season merchandising, I would still be opposed to it. Black Friday is the Anti-Thanksgiving. The Thanksgiving holiday is traditionally a time to gather with family and friends and practice gratitude for our blessings. It is a time to cultivate awareness of all the ways in which God provides for us, and to pay special attention to providing hospitality to others who are hurting. Black Friday, on the other hand, is a celebration of greed, unbridled consumerism and disregard for others.
Radical Economic Justice: Jesus Forgave Sins and Debts
11-10-2011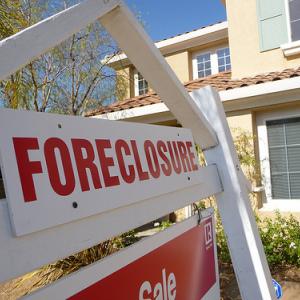 Alone, we do not have the power of Christ to forgive sins. But as the church, the body of Christ on earth, we do. I believe there is a seed of our faith that has been planted by the dissident occupiers, towards the forgiveness of debt that was Christ's deep desire for us, so much so that he told us to repeat it in our daily prayer. It's this way that we, by our holy treatment of our community's economic relations, water the seed of faith, until it grows into a sheltering oak, the Kingdom of God.
If our structures, our societies, do not allow us to practice Jubilee, or forgive debt as Jesus teaches, we need to work to change that. Christians must clamor for debt forgiveness. We need to be the voice, as Jesus was, proclaiming Jubilee.
But I don't believe that we are helpless. I believe that we live in an age of peaceful, nonviolent protest where we can carry the witness of Christ's radically forgiving love into the streets.