Jerffrey Tucker is currently working on a Master of Divinity from Palmer Seminary. He also holds a Master of Theological Studies from Palmer Seminary and a Master of Public Administration from the University of Oklahoma. He currently serves as a volunteer hospital chaplain.
Posts By This Author
A Call to Arms
12-18-2012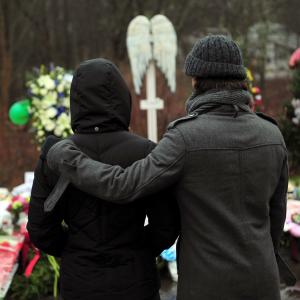 In the wake of the recent school shooting tragedy in Connecticut, we will undoubtedly hear the lament, 'America is at the crossroads', as we struggle to contain an increasingly violent society. Sadly, this country left the crossroads some time ago. We have passed the tipping point, and are rapidly descending into the abyss of chaos when it comes to respect for human life.
Well-meaning voices are sounding the alarm that things are different now — innocent children have died in great numbers in Connecticut. This is true, but people are dying every day in towns and cities throughout our nation due to acts of senseless violence. The deaths in Connecticut represent an unspeakable new low, but we have been steadily arriving here for decades.

We will rightly pray for and comfort the families and communities of the victims. We should do no less. There will also be calls for greater gun control. However, we can count on this: we cannot count on our governments to get this epidemic of violence under control. Nor can we retreat to the false comfort of innocuous statements such as, 'Guns don't kill people. People kill people.'