Posts By This Author
They Called Him a Dissident: Vaclav Havel (1936-2011)
12-19-2011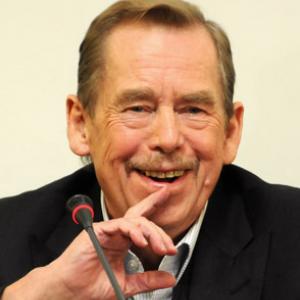 Dissident has been defined as "one who challenges the established doctrine, a person who openly defies what has been set as standard or defined policy."
Many would say that a dissident is the one who is the loudly clanging gong in a world already clamoring with dissonance, another voice we would simply like to be rid of or ignore.
For Vaclav Havel, it most certainly was not this way.
Yes, his words marked the world by challenging its mores. Moving people. Altering lives. Changing the world's map. All this was done with the engaging smoothness of a velvet approach. And this, among a host of many other attributes, will be why he will be so deeply missed and the loss of his life so greatly mourned.
The nation of Czechoslovakia has instated three days of national mourning for the man with the engaging smile. This time of imposed sadness – while a fitting tribute – does not seem nearly enough for a man who made it his purpose to reform hearts.