Heidi Schlumpf is an associate professor of communication at Aurora University outside Chicago and the author of Elizabeth Johnson: Questing for God.
Posts By This Author
A Church At The Crossroads
03-01-2005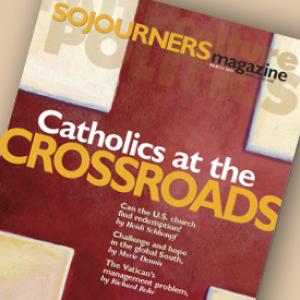 Sex abuse scandal, priest shortages, celibacy, ordaining women: The issues roiling the Catholic Church offer challenges - and hope? - for the future.
No Place to Stand
06-01-2004
When you're Christian, progressive, and "pro-life," voting your conscience is often easier said than done.