Harold Dean Trulear, Ph.D., is director of the Healing Communities Prison Ministry and Prisoner Reentry Project of the Philadelphia Leadership Foundation.
Posts By This Author
Christians: Gun Violence is Our Issue
02-14-2013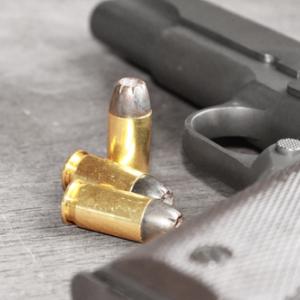 A well-known restorative justice film, "A Justice That Heals" recounts the role of faith and the church in caring for the families of both a murderer and his victim. The film climaxes in the mother's act of forgiveness and counsel to the young man who killed her son. The power of that image of repentance, reconciliation, and restoration almost obscures another dimension of the grieving family's response to the death of their son. The victim's father resigns his job and becomes the director of an advocacy group for gun control.
The late Carl Dudley demonstrated in his research on mobilizing congregations that communities of faith rally to advocacy only after they have generated sufficient energy about and engagement with those affected by the policy. Congregations care about people not policy, stories over statistics, and narratives before numbers. Even the civil rights movement found its genesis in the story of Rosa Parks, and others like her, rather than in the "ethics" of segregation and discrimination. So, like the family in "A Justice That Heals," our work to mobilize around gun control requires creating a climate where people's experience with those who are victimized by bad policy.