Rev. Dr. Guy Nave is professor of religion at Luther College in Decorah, Iowa, focusing on the topics of Christianity, the New Testament, and race. He received his Master of Divinity from Princeton Theological Seminary, and his Ph.D. in New Testament studies from Yale University. He also blogs for Luther College's Ideas and Creations page as well as the website Clamoring for Change where some of these posts also appear.
Posts By This Author
What Do Our Beliefs Say About Us?
04-25-2014
Like many people, I was troubled when I heard about the recent shooting outside of a Jewish community center in Overland Park, Kansas. According to several news accounts, the perpetrator — Frazier Glenn Cross — yelled, "Heil Hitler" at onlookers as he was being carried away in a police car. Cross also has a long history of anti-Semitic behavior and has publically declared a hatred of all Jews.
In addition to being troubled by this act of hatred and violence, I was also troubled by the quick response of CNN Belief Blog Co-Editor, Daniel Burke, who made it a point to emphasize that Frazier was not a Christian but rather allegedly an adherent of Odinism, a "neo-pagan" religion which, according to Burke, "has emerged as one the most vicious strains in the white supremacist movement."
While the annals of Christian history — ancient and modern — are full of accounts of violence perpetrated in the name of Christianity, my objective here is neither to defend Odinism nor to criticize Christianity. Instead, I want to highlight the socially constructed nature of beliefs and beliefs systems and emphasize how these socially constructed beliefs say far more about us than they do about the "gods" we claim to accept or reject.
What Good Is a Ph.D. for Reading the Bible?
11-11-2013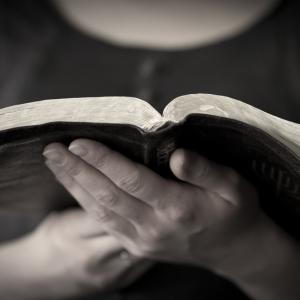 When I was a Ph.D. candidate in Yale University's New Testament program, I had the honor of preaching at an ordination service for a classmate who was being ordained as a Presbyterian minister. Following the service, a number of my classmates asked me why I wanted to spend four-seven years working on a Ph.D. in New Testament when I clearly had a "gift" for preaching. I responded that it was actually my academic study of the Bible coupled with my life experiences that illumined and enlivened my preaching.
I did not grow up reading the Bible. I was almost 19 years old and a U.S. Army soldier stationed in the Federal Republic of Germany when I purchased my first Bible. A series of life-changing events led to me "accepting Jesus Christ as my personal lord and savior." A few months after purchasing my first Bible, I attended a revival service at a local church. I returned to post that evening describing the service to fellow soldiers, who, along with myself, comprised a group self-identified as the "Soul Patrol." We were African-American Christians who strongly believed in the necessity of Christian evangelization.