Fredrick Nzwili is a journalist based in Nairobi, Kenya. For more than 15 years, he has written about religion, politics, peace and conflict, development, security, environment and wildlife. His articles have appeared in international media organizations among others; The Tablet, The Christian Science Monitor, The National Geographic and Kenyan local newspapers; The Standard and the People Daily.
Posts By This Author
Murdered Nuns Laid to Rest in the Congo as Crime Investigation Continues
09-12-2014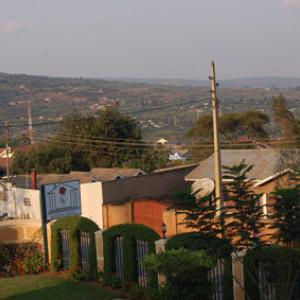 Three elderly Italian nuns murdered in Burundi were laid to rest Sept. 11 in a Xaverian cemetery in the Democratic Republic of Congo amid heightened calls for action about their death.
Sister Lucia Pulici, 75, Sister Olga Raschietti, 82, and Sister Bernadetta Boggian, 79, of the Xaverian Missionary Sisters of Mary were gruesomely murdered Sunday in their convent in the Kamenge area of Burundi's capital, Bujumbura.
The triple murders shocked Christians across the globe and ignited calls for the protection of sisters worldwide. The nuns were reportedly beaten and killed with a knife. At least one nun was decapitated. There were conflicting reports about whether they had been raped.