Posts By This Author
The Problem with Exercise Plans and Miracle Cures
02-25-2014
A post making the Facebook rounds claims that "a mix of honey and cinnamon cures most diseases." Mix honey and cinnamon together and your arthritis pain will vanish, your lost hearing will be restored, the flu virus ravaging your body will be killed, and your eczema and ringworm will disappear!
I know I should ignore this stuff. But I can't. Every outrageous health claim I come across online (and there are many) cuts me to the quick, because of what they say about me as a person with a disability, and about us as God's beloved creatures.
The Internet fosters a populist environment in which regular folks' life wisdom, assumed to be more valuable than professional or conventional wisdom, is rarely questioned, despite obvious logical fallacies. For example, while many foods, including honey and cinnamon, indeed have therapeutic potential for reducing inflammation and boosting immunity, that's a far cry from curing arthritis or hearing loss. Yet people click and share, apparently without pausing to consider how outlandish it is to claim that two common foods can cure — not ameliorate, but cure — a long list of health problems that have affected people for all of human history.
What Shane Claiborne (and Mother Teresa) Got Wrong About the Body of Christ
09-26-2012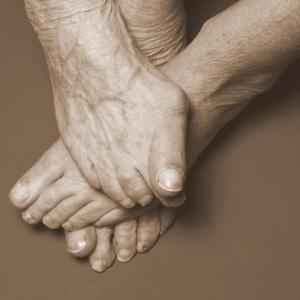 Last spring, I heard a terrific talk from Shane Claiborne at the Festival of Faith & Writing. Claiborne, a prominent voice in progressive Christian circles, lives in Philadelphia's inner city, where he and the other inhabitants of the Simple Way community practice a "new monasticism."
They value hospitality and communal living, seek to build relationships with those living in their neighborhood, and are concerned with issues around poverty and wealth, power and violence. From the descriptions I've read, the Simple Way practices similar values to the Church of the Saviour in Washington, D.C., where I worshiped for most of my 20s. The Church of the Saviour had the unusual distinction of taking both Jesus and social justice seriously. It was a community in which I was comfortable speaking like an evangelical, while voting and approaching social issues like an Episcopalian.
Listening to Claiborne speak back in April about justice and love and how our stories illuminate God's kingdom, I felt at home. Here was the kind of guy I used to worship with in my earnest urban-dwelling days. His message, his words, and his stories felt intimate, familiar, and inspiring.
That is, except for this one story...