Posts By This Author
What Are You Singing: O Little Town of Bethlehem
12-20-2012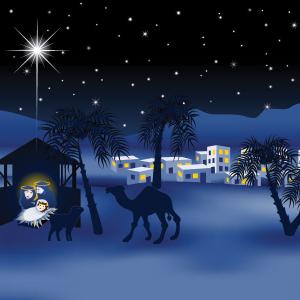 I don't know about you, but I'm pretty sure I have sung "O Little Town of Bethlehem" every year on Christmas Eve for my entire life. But I believe this carol's lyrics, specifically the words of the first verse, invite a little more thought than we normally give them.
O little town of Bethlehem
How still we see thee lie
Above thy deep and dreamless sleep
The silent stars go by
Yet in thy dark streets shineth
The everlasting light
The hopes and fears of all the years
Are met in Thee tonight
For now let's ignore the historical inaccuracies of the song, and focus on what the words mean, especially the last four lines. How beautiful is it that through the dark world a light came to bind together the hopes and fears of all the years (I choose to see it as past and future) in Jesus?