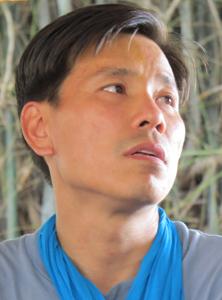 Hakim (Dr. Teck Young, Wee) is a medical doctor from Singapore who has done humanitarian and social enterprise work in Afghanistan for the past 10 years, including being a mentor to the Afghan Peace Volunteers, an inter-ethnic group of young Afghans dedicated to building non-violent alternatives to war. He is the 2012 recipient of the International Pfeffer Peace Prize.
Posts By This Author
Afghan Survivor of U.S. Hospital Bombing: 'God Will Hold Them Accountable'
12-09-2015
"I feel very angry, but I don't want anything from the U.S. military. God will hold them accountable," said Khalid Ahmad, a 20-year-old pharmacist who survived the U.S. bombing of the Médecins Sans Frontières (MSF)/Doctors Without Borders Hospital in Kunduz, Afghanistan on Oct. 3.