Dr. Coleman Baker is the Program Manager of Brite Divinity School's Soul Repair Center and teaches biblical studies at Texas Christian University.
Posts By This Author
On Scripture: The Massacre of the Innocents and the Soul of the Warrior (Matthew 2:13–23)
12-23-2013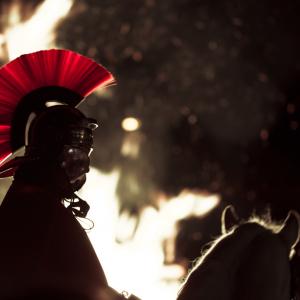 As we move into the Sundays following Christmas and begin to anticipate Epiphany, we face the terror of the coming week's Gospel reading, the Massacre (or Slaughter) of the Innocents. While there are a number of stories in the Bible that are difficult to read/hear, Herod's murdering the innocent children of Bethlehem in his attempt to kill a potential threat to his throne must be among the top.
Herod's brutality is legendary. Most of what we know comes from the Jewish historian, Josephus. Matthew records that Herod became distraught when he learned from the Magi that an astrological sign had indicated the birth of a Judean King (2:1-8). When the Magi did not return to report the location of this newborn King, Herod realized that he been tricked and "he was infuriated, and he sent and killed the children in and around Bethlehem who were two years old or under" (2:16). While scholars debate whether this event is historical or not, it is certainly consistent with what we learn about Herod from Josephus.