Senior Mobilizing Manager
David F. Potter is the Senior Mobilizing Manager at Sojourners. In this role he helps equip faith leaders through mobilizing and programming efforts.
Advocating for systemic change is a long-held commitment for David. Prior to Sojourners, David developed and led justice programming with communities on the margins across the U.S. and worked as a Restorative Justice Practitioner in Chicago, IL. He is passionate about contemplative activism, community building, and social healing.
David is a trained mediator and circle keeper and holds a B.A. in Conflict Transformation Studies from North Park University, where he studied reconciliation, spirituality and social change, and critical whiteness. Originally from Akron, OH, he lives in Washington, D.C., where he is active in a neighborhood parish and enjoys keeping house plants alive.
Find him on Twitter @davidfpotter.
Posts By This Author
How Can Spiritual Practice Sustain Activism?
07-27-2017
In recognizing the challenges of working for social justice, spiritually-rooted social action provides something of substance to the people in movements. From this place of rootedness, social movements can set intentions that point towards sustainability.
What the Enneagram Can Teach Us About Beloved Community
03-22-2017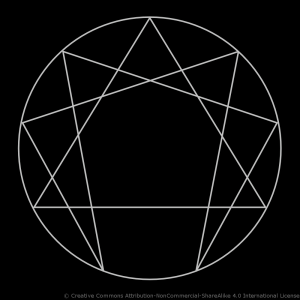 Transformation, whether offered through the Enneagram or elsewhere, is limited by the courage of those who receive it. Like someone who looks in a mirror and immediately forgets what they look like after departing, knowledge is futile unless taken accountability for. We can close our eyes and pretend circumstances or negative behavior patterns don't exist, but we can't passively will our way into a new reality. Personal growth happens as a result of intentionality and a commitment to doing hard work. Those who have done the hard work of "coming alive" within themselves till rich soil. Out of this place, beloved community will flourish.