Assistant Editor, Sojourners magazine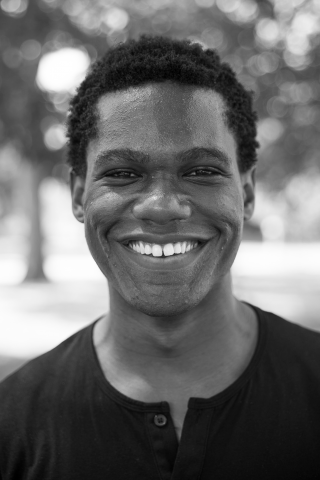 Da'Shawn Mosley is assistant editor and culture and review editor of Sojourners magazine. He joined the editorial team in 2017, after he served as Sojourners' online assistant from 2016-2017. Da'Shawn earned a B.A. in English Language and Literature from the University of Chicago and graduated from the South Carolina Governor's School for the Arts and Humanities, where he studied and briefly taught creative writing. In 2012, he was recognized by President Obama as a U.S. Presidential Scholar in the Arts for his works of creative nonfiction.

Da'Shawn was a researcher for two documentaries by the Oscar and Emmy-winning filmmaker Kirk Simon (The Pulitzer at 100, Where Has All the Play Gone?) and was featured in the PBS documentary Becoming an Artist. His poem "I Don't Know" was published in the anthology The Best Teen Writing of 2011 and received a Scholastic Art & Writing Award from former poetry editor of The New Yorker Alice Quinn, NAACP Image Award winner Nikki Giovanni, Pulitzer Prize winner Vijay Seshadri, and other luminaries. Da'Shawn's fiction earned him the 2019 A Suite of One's Own: A Writer's Residency, awarded by Kiese Laymon. An excerpt of his essay "Dark Matter" was exhibited in the Smithsonian National Portrait Gallery. Da'Shawn is a native son of South Carolina.
Posts By This Author
5 Pivotal SCOTUS Decisions We Can Thank Thurgood Marshall For
08-30-2016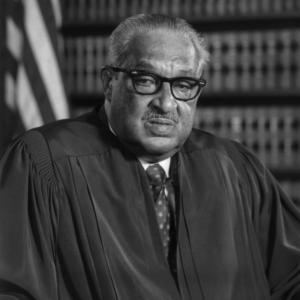 On Aug. 30, 1967, Thurgood Marshall was confirmed by the United States Senate as the first African-American Supreme Court Justice. Throughout his tenure as an Associate Justice of the Supreme Court, and even prior to his nomination to the court by President Johnson, Marshall left his mark on various cases that have proved pivotal to pushing America closer toward being a fair and just society for all.
Here are five Supreme Court cases in which Marshall fought for justice—often while he was on the other side of the bench—and won.