Advertising Sales Associate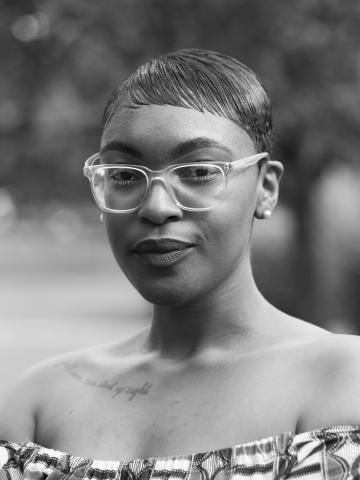 Although a native Washingtonian, Crystal spent the last 3.5 years at the University of Southern Mississippi studying communication studies, where she obtained her Bachelors of Science. Crystal has always had an interest in the American prison system/criminology, but her specific interest in social justice intensified during her junior year of high school after attending an Occupy D.C. protest. There, she had the honor of asking Cornel West his opinion on the prison industrial complex (PIC) and its impact on individuals who are socio-economically disenfranchised. With West assuring her that it was a racist system that exploited people of color, by her senior year, Crystal conducted a book drive for incarcerated youth and conducted year-long research arguing that rehabilitating offenders was more effective, and ethical, than the traditional "tough on crime" approach.
In college, Crystal furthered her interest in prisons by pursuing elective criminology courses, where she was able to visit Mississippi prisons and witness firsthand the living conditions and rehabilitative programs offered to adult and youth offenders. Newly graduated, Crystal returned to D.C. — finding herself trying to keep up with new organic markets, gyms, condos, gelato spots, and hipster hangouts due to the rampart gentrification! — as a social justice instructor/program coordinator at St. Albans School for the summer. However, she has since found solace in returning to her sales background and joining the Sojourners family as the spunky Advertising Sales Associate!