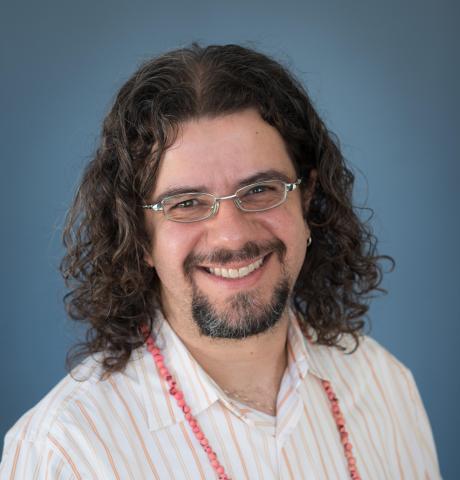 Dr. Cláudio Carvalhaes is an artist, theologian, liturgist, activist, and teaching elder of the Presbyterian Church (U.S.A.). He is currently the Associate Professor of Worship at Union Theological Seminary in New York City. He is the author of What's Worship Got To Do With It? Interpreting Life Liturgically (Cascade, 2018); Eucharist and Globalization: Redrawing the Borders of Eucharistic Hospitality (Wipf and Stock, 2013) and the editore of Liturgy in Postcolonial Perspectives—Only One Is Holy. Ed. Cláudio Carvalhaes (Palgrave Macmillan, 2015); and the upcoming From the Ends of the World: Prayers as Defiance to Empire - Manila (Philippines), Johannesburg (South Africa), Kinston (Jamaica) and Scicli (Italy), Council for World Mission, (Abingdon Press, 2020)
Posts By This Author
Why I Created a Chapel Service Where People Confess to Plants
09-26-2019
Saint Francis praying to sister moon and brother sun has changed me. I must confess I am going through a conversion, yet another one. But this time much bigger than I could imagine. I have begun listening to the birds. I have started paying attention to the rivers. I have stopped to talk to trees. As a city boy who grew up in the dirty streets of Sao Paulo, I am becoming closer to the pulsing heart of forests, animals, rocks and skies, and it has expanded my allegiance to God.
American Christians, How Can We Celebrate Easter?
04-10-2017
In the midst of so much death, how can we Christians celebrate Easter?
These questions can be paired with questions regarding our own sense of worship on that day. How much have we Christians replaced justice with worship, not taking one into serious relation with the other? Are we accustomed to worship in the total absence of justice?