Digital Mobilizing and Executive Assistant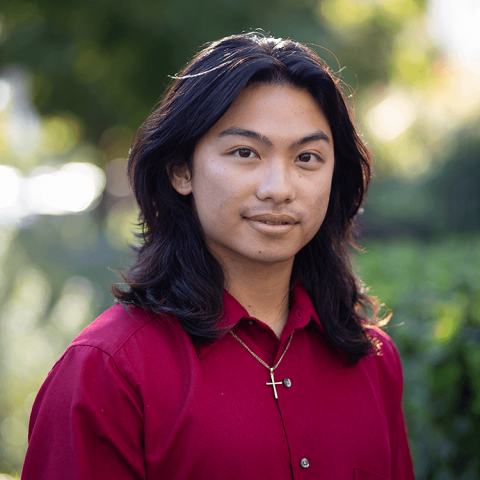 Christopher (Chris) Kusumonegoro (he/they) is an eclectic adventurist. Hailing from the San Francisco Bay Area, his desire to explore was nurtured by exquisite West Coast vistas and local nature celebrities like Karl the Fog. His adventures led him to Atlanta as an undergraduate at Emory University where he double majored in business and sociology. His senior thesis, which received highest honors, explored the identity formation and experiences of gay, Asian-American, Christian men and reflected his interests at the intersection of sexuality, religion, and race.
At Emory, Chris served as the chief executive officer of an undergraduate micro-financing organization, a co-founder and creative director of his campus Christian thought journal, and a resident advisor for first-year students. These diverse experiences cultivated his appreciation of interdisciplinary thought, conviction for justice, and love of creativity. Currently, his intellectual interests lie in understanding the nature of intimacy and belonging, specifically through the lens of Christian theology and queer theory.
Now, Chris continues his journey as a fellow with Sojourners. He is thrilled to aid in mobilizing efforts as the digital mobilizing and president's office fellow and is excited to grow in his knowledge of faith and justice through intentional community.
Chris' hobbies are as unpredictable as his intellectual interests. During his leisure time, you may find Chris touching base with his Californian roots looking for his next hike or nature adventure. Other times, you may find him painting in a sketchbook, visiting an art museum, or preparing for his next photoshoot. Most likely, however, Chris will be found engaging in his most sacred of activities — taking a restorative nap.