Manager of Planned Giving and Research
Brandon was born and raised in the heart of the Blue Ridge Mountains, near Asheville, North Carolina. He earned degrees in Religious Studies and Psychology from the University of North Carolina at Chapel Hill. Brandon is passionate about Sojourners' lasting legacy and works closely with supporters and partners with a vision for Sojourners' future. Beyond his work with Sojourners, he enjoys retreating to nature, making music, and cooking with family and friends.
Posts By This Author
Interfaith Prayer Vigil to Reduce Gun Violence
04-10-2013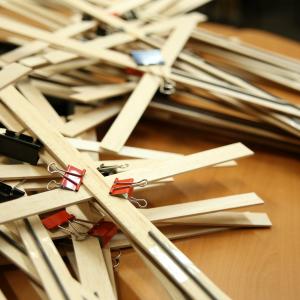 Sojourners is joining with PICO Network to host an interfaith prayer vigil in Washington, DC, this Thursday, April 11th at 11:30 a.m.
A display of more than 3,200 wooden crosses and other religious symbols will be the backdrop of this event, symbolizing those who have lost their lives to gun violence in the United States since Newtown.
Your Message of Love in the D.C. Metro
11-14-2012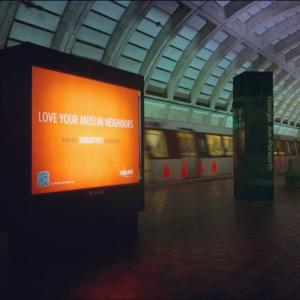 As the new Development Assistant here at Sojourners, I've already been deeply moved by the generosity of those who support our work financially. In just the last few months I've witnessed an incredible outpouring of support around issues at the heart of our mission.
In the midst of the season's partisan squabble, our donors have taken a clear stand for truth.
Because of you, the Development Team is excited to breathe new life into our Gratitude blog, dedicated to those who support the work we do.
Gratitude is a blog for our oldest partners and newest friends. We want to show you where your investment is going, and what it's doing in the name of peace and justice. This is just one of the ways we say "thank you" for supporting the work we do.