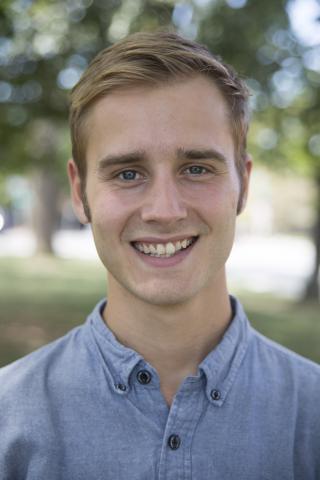 Avery spent his first 18 years of life growing up in Topeka, Kan. It was in these wide open prairies and farmlands where he developed a deep love for agriculture, wilderness, and the beauty of Creation. He traded prairie vistas for ocean vistas when he moved to Pepperdine University in Malibu, California. At Pepperdine, Avery cultivated his interest in the land, studying Biology, Ecology, and Sustainability.
While attending Pepperdine, Avery's faith grew alongside his love of science and nature. He headed up the school's student sustainability organization, served as the founding Spiritual Life Advisor for the Sustainable Living-Learning Community, and worked as the on-campus Student Sustainability Coordinator.
Avery loves gardening, Wendell Berry, and all things food. He is particularly excited about issues related to climate change and Creation Care, linking his love for beauty with his conviction that Christians are called to abad and shamar (serve and keep) the earth.