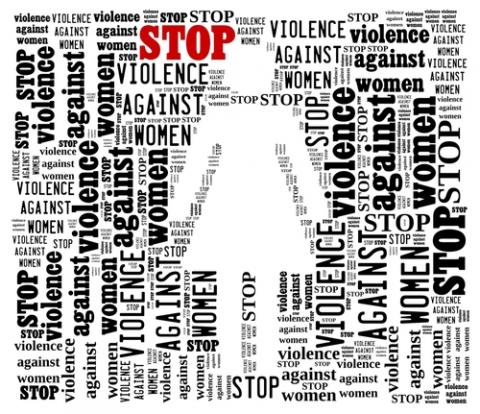 Good news: the Violence Against Women Act passed the Senate this afternoon. While the bill still must proceed to the House of Representatives, this is a promising step for women across the country.
VAWA provides much-needed services and protections for women, which should not be a controversial issue. However, the bill expired in 2011 and has yet to be reauthorized, with most of the delay coming from a debate over whether the protections can extend to Native American women living on reservations.
A recent story shows the importance of extending these protections to Native woman: the woman profiled was attacked by her (white) husband, but neither the tribal court nor the local police felt they had proper authority to protect her.
This is not an isolated incident: during the Senate hearing on the bill, Sen. Maria Cantwell (D - Wash.) pointed out that Native American women are raped and assaulted at 2.5 times the national rate, and fewer than 50 percent of domestic violence cases on reservations are prosecuted.
As shocking as this is, tribal jurisdiction is likely to be an issue again in the House, as many policymakers seek to exclude Native women from VAWA's protections. Faced with women who need protection from violence and rape, these arguments show a severe lack of empathy.
Still, politicians in both parties have shown that they are willing to work to find solutions to the impasse and pass the Act, with Democratic and Republican leaders indicating that they see VAWA as a priority.
All women should be safe from violence, regardless of where they live, where they come from, or whom they choose to love. As the Violence Against Women Act moves to the House, pray that your representative will act in defense of the vulnerable, and let them know that you stand with all of those who need the services and protections the Act offers.
Janelle Tupper is Campaigns Assistant for Sojourners.
Photo: Stop Violence Against Women word cloud, mypokcik / Shutterstock.com